Murder trial witness a no show in court
April 4, 2015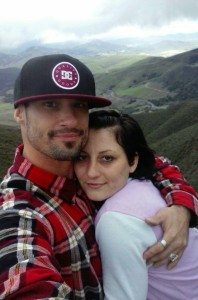 A primary witness in the murder trial of Tom Yanaga from Paso Robles did not show up in court on Friday for her second day of testimony.
Ashley Moss, 25, said she watched Yanaga load his gun before he shot Marshall Savoy, 32, three times in the chest last month. Marshall then stumbled out the garage door and fell on the ground in front of her, Moss said.
Yanaga, who plead not guilty, claims he acted in self-defense.
On Thursday, Moss testified that Savoy was attempting to intervene in an argument between Yanaga and his wife when Yanaga shot and killed Savoy. During her testimony, Moss became agitated and said she found the process traumatizing.
San Luis Obispo County Superior Court Judge John Trice delayed the hearing until April 20, to allow prosecutors time to contact Moss.