Fundraising fight preceded firing of SLO symphony conductor
May 22, 2015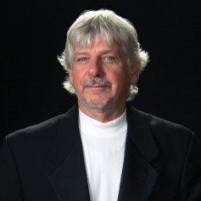 Prior to his firing by the San Luis Obispo Symphony board, longtime music director and conductor, Michael Nowak, engaged in a heated argument over fundraising with the nonprofit's executive director. [Tribune]
Last week, the board fired Nowak, and Executive Director Ed Feingold announced the decision in a press release that startled some members of the orchestra. Following the announcement of Nowak's firing, the entire viola section threatened to leave the orchestra if the board did not reinstate Nowak.
Two members of the orchestra who asked to remain anonymous told the Tribune that Nowak and Feingold engaged in a heated argument on May 2, just before the symphony's final concert of the season. The argument pertained to a dispute between the symphony conductor and executive director over an elderly couple's pledge to donate money.
Nowak worked to get the elderly couple commit to donating $35,000 to the symphony's summer string workshop, the orchestra member said. But, Feingold persuaded the couple to donate the money to the symphony itself, and at a rehearsal before the May 2 concert, Feingold said that he was seeking matching funds for $50,000 in donations.
Feingold's announcement implied that he had raised all the money himself, the orchestra member said. Later, Nowak angrily confronted Feingold over the phone, after which the conductor told orchestra members that he feared his contract was in jeopardy.
The second orchestra source said an explosion occurred between Nowak and Feingold.
Board President India D'Avignon would not comment on the speculation over Nowak's firing, citing privacy restrictions for personnel matters. D'Avignon did say the board is not considering reinstating Nowak, but it is anticipating legal action from the conductor.
Nowak said he and his wife are consulting an attorney. He says he has not been given a reason for his firing.