SLO Symphony will no longer work with the board
May 24, 2015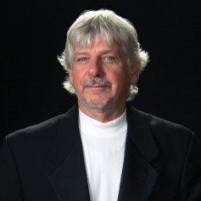 In response to the San Luis Obispo Symphony's Board of Directors firing longtime director Michael Nowak, the symphony's musicians said in a press release on Saturday that they can no longer work with the current board.
"We, the musicians of the San Luis Obispo Symphony, resolve that the current Board of Directors has broken our trust," the press release says. "Therefore, we can no longer work with them, and we proclaim our vote of no confidence. We wish to thank the community for the groundswell of support."
On May 14, the board announced in a press release that Nowak was stepping down from the conductor position he held for 31 years.
But, Nowak' did not voluntarily step down. Before his firing, the board invited Nowak and his wife Zette Harbour to attend a meeting about the symphony's future. There, the board told Nowak his services were no longer needed and refused to provide a reason for firing him, Harbour said.
The board has since confirmed that it fired Nowak, but has offered no reason for doing so.
Lat week, Board President India D'Avignon sent an email to symphony members apologizing for the way the announcement of Nowak's firing occurred. In the apology email, D'Avignon, a Cal Poly music professor, offered an explanation of how the announcement unfolded.
"Thursday afternoon I planned to send an email about a 9 a.m. meeting on Saturday morning that I scheduled for you to discuss this situation. I then found out about Verdi rehearsals and that there was a rehearsal that Thursday evening. It was suggested that I go talk with you after rehearsal instead of waiting until Saturday, so I did not send the email knowing that I would see you in a few hours. But the press release went out and reached you before I did," D'Avignon's email states. "I am so very, very sorry."
The board had voted unanimously to terminate Nowak, a decision the board announced they are not reconsidering. While saying they cannot disclose the reason for Nowak's termination because of privacy issues, the board said in an opinion in the Tribune that there had been issues with high staff turnovers.
Multiple symphony donors, supporters and musicians are questioning Nowak's termination. Suggestions include forming a new symphony and holding back donations.