Assisted death bill passes California Senate
June 4, 2015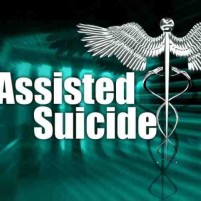 The California Senate voted 23-14 Thursday to approve a physician-assisted death bill that would allow some terminally ill patients to obtain medication to end their lives, in a vote that passed largely along the party line.
If the measure gets approval from the Assembly and Gov. Jerry Brown, California would join Oregon, Washington state, Montana, New Mexico and Vermont in allowing assisted suicide for terminal patients. The legislation would apply only to mentally competent adults with six-months or less to live.
Proponents of the bill talked about the ability to end a life rather then suffer through months of brutal pain.
Opponents questioned the morality, religious implications and if a patient could be coerced into ending their life by greedy heirs.
Multiple safeguards have been written into the proposal. Patients would have to make two oral requests to their doctors at least 15 days apart in front of witnesses. In addition, two doctors would need to find that the patient had six month or less to live and the patient would have to self administer the drug.
It is expected that Brown, who once considered becoming a Catholic priest, will struggle with his decision. Two similar bills failed in 2005 and 2007.
Get links to breaking news, like CCN on Facebook.