Child abuse alleged at boot camp in SLO County
June 3, 2015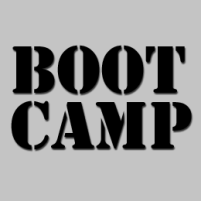 The San Luis Obispo County Sheriff's Office is investigating allegations that Southern California law enforcement officers physically abused several minors last month at a boot camp held at Camp San Luis Obispo.
From May 17 to 24, the Huntington Park and South Gate police departments ran the Leadership Empowerment and Discipline (LEAD) camp. Participants at the camp ranged in age from 11 to 17, and they each came from Southern California.
On May 28, the Los Angeles County Department of Children and Family Services received a report of physical abuse inflicted on a child who attended LEAD. The victim reported being abused by drill instructors at the boot camp.
Two days after the initial report, the SLO sheriff's office sent three investigators to Southern California. The detectives conducted interviews with 39 recruits who attended the boot camp.
Los Angeles sheriff's investigators have since helped conduct more interviews.
Investigators have now identified approximately six additional victims, according to a sheriff's news release issued Tuesday night. The sheriff's office is not yet releasing further information.