Ruptured oil pipeline badly corroded
June 3, 2015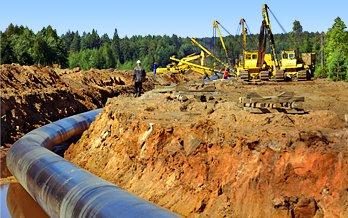 The pipeline that ruptured near Refugio State Beach in the early afternoon on May 19 had extensive external corrosion, according to a government report released June 3.
Investigators with the federal Pipeline and Hazardous Materials Safety Administration found a 6 inch rupture at the bottom quadrant of the pipe that leaked between 21,000 to 105,000 gallons of oil. After leaking from the pipeline, the oil flowed into a culvert that runs under Highway 101 and then into a ditch that drains into the ocean.
Metallurgists estimate in the area of the rupture, the pipe wall thickness was 1/16 of an inch.
After further investigating the ruptured oil pipeline, on June 3, the federal government issued an amendment to a May 21 corrective action order. The Plains All American Pipeline company is required to take additional corrective actions that may include testing, repair, replacement or other actions, according to the order.
Plains line 903 is a 30 inch diameter pipe that runs 128 miles from Gaviota to Kern County. Plains voluntarily shut down the pipeline on May 19, restarted it on May 29 and shut it down again on May 30.