Cop battles bull on Highway 101 in Buellton
June 24, 2015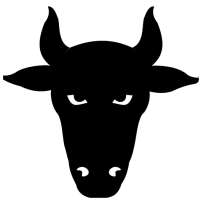 A California Highway Patrol officer shot and killed a breakaway bull on Highway 101 in Buellton, but not before the animal knocked the patrolman down a hillside. [KEYT]
On Tuesday afternoon, a bull broke through three fences and approached the intersection of Highway 101 and Jonata Park Road. The owner chased, but did not capture the bull. When officers arrived, the owner told them to shoot the animal.
A CHP officer located the bull on a hillside just above the highway. The officer shot the bull, knocking it down to the ground.
The highway patrolman then approached the bull to confirm it was dead. But, the bull got up, attacked the officer and knocked him down the hillside.
The bull then entered northbound Highway 101. While the bull was on the highway, the injured officer stood up and fired several rounds, this time killing the animal.
Other CHP officers conducted traffic stops during the incident to keep motorists away from the bull and out of the line of fire.
The officer who killed the bull received treatment at Santa Ynez Cottage Hospital for non-life threatening injuries.
Get links to breaking news stories, like CCN on Facebook.