Isla Vista rampage victim files lawsuit
June 27, 2015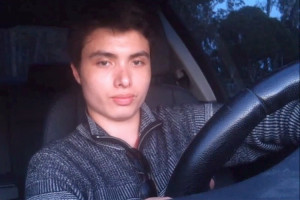 A victim from last year's Isla Vista rampage has filed a civil lawsuit against Santa Barbara County, Elliot Rodger's parents and the University of California Santa Barbara. [KEYT]
In May 2014, Keith Cheung was riding his bicycle home from work when Roger's BMW struck him. Following the assault, sheriff deputies allegedly handcuffed Cheung and denied him intermediate access to medical attention. Cheung's suit alleges negligence, false imprisonment and civil rights violations.
According to the lawsuit, UCSB campus police and the Santa Barbara Sheriff's department failed to properly investigate Rodger after he released multiple videos on YouTube revealing that he could be a threat to those around him.
In addition, the complaint also accuses Rodger's parents of negligently entrusting their son with a BMW, knowing he was mentally unstable.
Earlier this year, the parents of three murdered college students filed suits against Santa Barbara County and an Isla Vista apartment complex and its parent company, alleging that they hold partial responsibility for the killing spree carried out last year by Rodger.