Sex offender files lawsuit against Grover Beach
June 22, 2015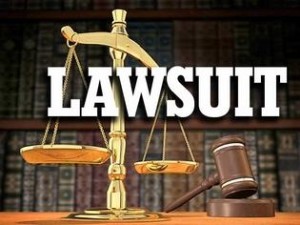 By KAREN VELIE
A registered sex offender filed a federal lawsuit last week against the city of Grover Beach challenging an ordinance that makes it a crime for sex offenders to set up residency in most of the city. The law suit is the first filed against a city since the California Supreme Court's decision declared such restrictions unconstitutional.
Frank Lindsay owns a home in Grover Beach were he has resided for 18 years. In 1979, the then 26-year-old Lindsay was convicted of lewd lascivious acts against a child under 14 years of age and released from jail the same year. Since then, his record has remained clean.
In 2010, Lindsay was seriously wounded during a violent vigilante attack at his Grover Beach home. David Griffin, 24, broke into Lindsay's home and punched him, hit him with a hammer and kicked him. Shortly before the attack, Griffin was unable to enter another registered sex offenders home.
Because of that attack, Lindsay, 63, wants to move from his current residence and establish a new residence in Grover Beach.
However, the city modified a 2007 ordinance in 2014 that currently prohibits registered sex offenders from living within 2,000 feet of any school, park, or day care center. And because of the layout of the city, the restriction effectively bars Lindsay from buying another home in Grover Beach.
In the lawsuit, civil rights attorney Janice Bellucci says the city's residency restrictions effectively banish registrants from Grover Beach and violate the First, Fifth, and Fourteenth Amendments, the Ex Post Facto Clause of the United States Constitution.
Bellucci says the city used false data including that "sex offenders have recidivism rates as high as forty-five percent," to justify the ordinance. The information, Bellucci says, "is inconsistent with state and federal government statistics which state that registrants on parole re-offend at a rate of only 1.8 percent and 5.3 percent overall."
In addition, Dr. Karl Hanson, a preeminent researcher of sex offenses, says in a recently released report that a registered citizen who has not re-offended in 17 years is no more likely to commit a sex offense than someone who has never been convicted of a sex offense. In Lindsay's case, it has been 37 years since he offended and 35 years since the former alcoholic has had a drink.
City officials have not responded to questions about the lawsuit.
Penalties for violating the Grover Beach ordinance include "a misdemeanor punishable by a fine of up to $1,000 or by imprisonment for up to one year in jail or both."
Nevertheless, on March 2, the California Supreme Court decided that residency restrictions could not be applied to all registered sex offenders on parole because their blanket application violated the U.S. Constitution. Primarily because the limitations made it impossible for sex-offenders on parole to obtain housing. As a result, many were living on the streets making them difficult to track.
Following the court's decision, Riverside County and the cities of Downey and El Monte have begun the repeal of their residency restrictions.
Bellucci said that the California Supreme Court ruling should be applied to those on parole as well as registered offenders who are no longer on parole.
"People not on parole have fewer rights than people who are on parole, Bellucci said. "The Supreme Court ruled the restrictions are unconstitutional for people on parole. It is only logical the restrictions are also unconstitutional for people not on parole."
In the lawsuit, Lindsay is asking the court to rule that Grover Beach's ordinance is null and void, for compensation of legal costs and for the recovery of such relief the court deems just and proper.