APCD loses another round on dust rule
July 16, 2015
By KAREN VELIE
The San Luis Obispo County Air Pollution District (APCD) lost another round Wednesday when the court sided with Friends of the Oceano Dunes and vacated a previous order that supported the dust rule.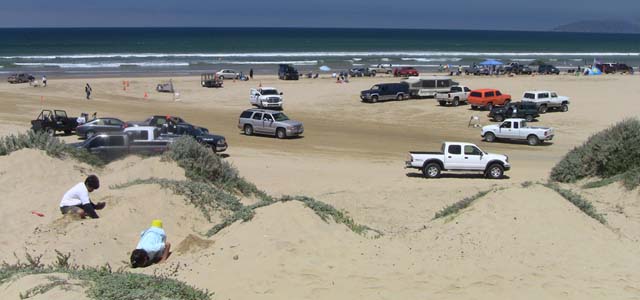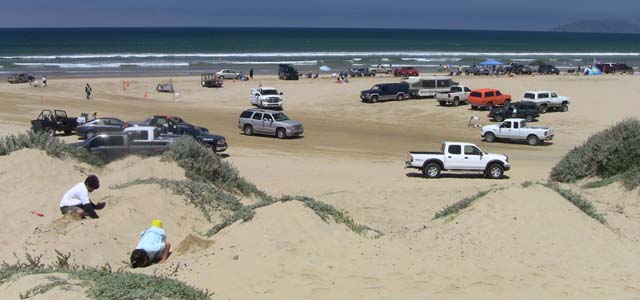 In Nov. 2011, the APCD Board passed the dust rule which requires state parks to reduce the amount of particulate matter blowing from the Oceano Dunes off-road vehicle area to natural levels or face fines of $1,000 per day. The regulation, which passed by one vote, is based on a contested study that concluded off-road activity on the dunes has caused an increase in pollution on the Nipomo Mesa.
In 2012, Friends of the Oceano Dunes filed a lawsuit citing numerous reasons the group believed the dust rule should be thrown out by a judge.
San Luis Obispo County Superior Court Judge Charles Crandall then ruled against against friends saying that the Oceano state park could be considered a man-made device and as such regulated by the air district's dust rule.
In April 2015, the appellate court overturned Crandall's ruling saying "the trial court erroneously ruled that an air pollution control district has the power to regulate air admissions emanating from a state park by a permit requirement."
At a case management conference on Wednesday, Crandall expressed surprise at the appellate court's ruling.
"That's the way the cookie crumbles," Crandall said.
Ray Biering, an attorney representing the APCD, asked Crandall to modify his previous ruling which noted support for the science behind the dust rule.
Crandall, however, vacated his ruling and set a hearing for Sept. 9.
Friends of the Oceano Dunes President Jim Suty said his group would like to work with the air district to protect endangered species and public health. In addition, if one area of the dunes is closed to off-road vehicles, friends would like to see another section of equal size opened.
"Its been death by a thousand fence posts with the APCD restricting, taking and penalizing," Suty said. "We are seeking a cooperative working environment, to work for a common goal."
Don't miss updates on local news stories, like CCN on Facebook.