Los Osos Cal Fire captain arrested for insurance fraud
July 27, 2015
A Morro Bay man who works as a captain for Cal Fire was arrested along with his brother last week on multiple felony counts of insurance fraud. An investigation by the California Department of Insurance led to the arrest of Neal Moriarty, 38, of Morro Bay and his brother Ross Moriarty, 42, of Los Osos.
Cal Fire Captain Neal Moriarty and Ross Moriarty, a licensed insurance agent, were arrested last week. The Moriarty brothers allegedly submitted a fraudulent claim to collect $13,709 following an automobile accident.
While off-duty, Cal Fire Captain Neal Moriarty hit a deer on U.S. Highway 101 near Camp Roberts which significantly damaged his vehicle. At the time of the accident, he was uninjured and uninsured.
Neal Moriarty then called his brother who used his position as a licensed insurance agent to reinstate Neal Moriarty's automobile insurance, according to a press release.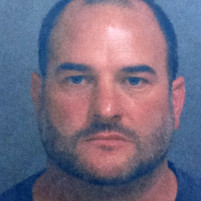 The brothers then conspired to falsify the timeline of the accident and to report a fraudulent claim to the insurer in the amount of $13,709. After insurance investigators asked for phone records due to suspicion surrounding the validity of the claim, Neal Moriarty failed to provide the records and just one month later, withdrew his claim.
Ross Moriarty was booked into the San Luis Obispo County Jail and Neal Moriarty was booked into the Santa Cruz County Jail at the end of his shift at the Ben Lomond Conservation Camp in Santa Cruz. Both of the brothers bail was set at $120,000.