SLO Symphony invites Nowak back as guest conductor
July 7, 2015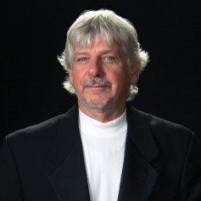 Ousted San Luis Obispo Symphony conductor Michael Nowak has the opportunity to lead three concerts in the upcoming 2015-2016 season.
The symphony board fired Nowak in May and has since faced outcry from the public, as well as members of the orchestra. The symphony board and the orchestra made a joint decision to offer Nowak the role of guest conductor, according to a press release issued by the nonprofit SLO Symphony on Monday.
Nowak has yet to respond to the offer, the news release states. The Tribune reported Nowak has only until Thursday to decide
Prior to Nowak's firing, he spent 31 years as the symphony's conductor. The board did not publicly state a reason for the firing, and it announced the decision by way of a press release prior to notifying the musicians.
A board member who spoke to CalCoastNews on the condition of anonymity said the dispute between the board and Nowak was over artistic differences.
In response to the announcement of Nowak's firing, the entire violist section threatened to leave the orchestra. Musicians later issued a press release stating the orchestra as a whole could no longer work with the board.
But, hours of discussion and meetings took place between the symphony board and a representative group of musicians, according to the news release issued by the nonprofit on Monday. The two sides agreed to produce a full schedule of concerts for the 2015-2016 season.
Orchestra members and symphony staff are conducting a nationwide search for guest conductors to lead concerts. A New Year's Eve Pops concert at the San Luis Obispo Performing Arts Center will replace the annual Pops by the Sea event that was scheduled to take place in Avila Beach on Sept. 6.