Syphilis on the rise in California women and babies
July 14, 2015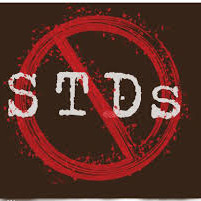 Syphilis cases in California women more than doubled, and reports of the disease in newborns have more than tripled in the state over the last two years. [LA Times]
The number of early reported cases of California women contracting the sexually transmitted disease rose from 248 in 2012 to 594 in 2014. Cases of congenital syphilis, in which a mother infects her child during pregnancy, increased from 30 in 2012 to 100 in 2014.
Most of the congenital cases occurred in Los Angeles County and the Central Valley. The majority of the women did not have adequate access to health care, said Dr. Susie Baldwin, head of LA County's health assessment unit.
Ten of the congenital syphilis cases that were reported in LA County last year involved foreign national women who arrived in the United States late in their pregnancies, Baldwin said.
Between 2012 and 2014, stillbirths caused by syphilis also increased from one case to six. A stillbirth is the death of a baby prior to birth but after 24 weeks of pregnancy.
California's syphilis rate in 2013 was the second highest in the United States. Syphilis has been on the rise nationwide.
In 2012 and 2013, 75 percent of the primary and secondary cases of syphilis in the United States were reported among gay men.
Earlier this year, warnings about ocular syphilis went out up and down the West Coast, including in San Luis Obispo County. No ocular syphilis cases have been reported in SLO County, but two people in Washington and one person in San Francisco suffered blindness due to the sexually transmitted disease.