Trademark infringement alleged in North County newspaper dispute
July 24, 2015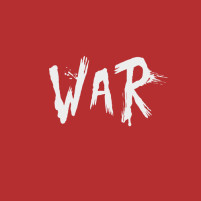 A media executive who recently left a threatening voicemail for a North County competitor alleges the employee-turned-competitor is infringing on his intellectual property rights by operating a publication with nearly the same name. [Paso Robles Press]
On June 18, John Tompkins, the president of News Media Corp. and owner of the Paso Robles Press and Atascadero News, left a voicemail for Scott Brennan, the owner of online publications Paso Robles Daily News and Atascadero Daily News. Tompkins threatened to go after Brennan personally.
"I for some reason have just woke up and finally looked at what you're doing against us in Paso Robles, now Atascadero," Tompkins said in the voicemail. "You want to go to war with us, we'll go to war."
Brennan published the recording Thursday in both of his online publications. Brennan stated Tompkins is an out-of-town bully who is trying to stifle independent news rather than compete with it.
Later in the day, Tompkins's Paso Robles Press published an article explaining the voicemail.
"He was using our name," Tompkins said. "I was personally hurt that Scott would do this, therefore I sent the voicemail. What I meant by going to war is that Scott had shot the first shot by using our name."
Earlier this week an attorney representing Tompkins sent a cease and desist letter to Brennan. The letter ordered Brennan to stop using the name "Atascadero News," saying it is too similar to "Atascadero Daily News," which is trademarked and has long been the name of Tompkins's newspaper.
The letter states the similarity in names violates California trademark laws and creates a likelihood of confusion that harms News Media Corp.'s business. The letter also states Brennan had been using @atascaderonews as a Twitter account.
Brennan launched Atascadero Daily News two months ago. He founded Paso Robles Daily News in 2012.
From 1995 to 2006, Brennan worked for News Media Corp., rising the ranks from the business office of a Watsonville newspaper to publisher and editor of a King City paper and eventually publisher of the Paso Robles Press.
Tompkins said he has done a lot for Brennan. Tompkins also questioned Brennan's timing of the release of the voicemail.
"I find it ironic that this comes out the day after he was contacted by our lawyers to stop using our name — Atascadero News and Atascadero Daily News. He's had the voicemail for more than a month now and coincidentally released it," Tompkins said.
Brennan responded in an article Friday morning. The article quotes Brennan as saying that he is just a hardworking person trying to make a living in North County.
"I am not a lawyer, and I cannot afford a big-city lawyer specializing in trademark law like theirs," Brennan said. "I am not going to put one dollar into a legal fight against a multi-millionaire."
Tompkins founded News Media Corp. in 1975. The company owns 76 newspapers across the United States. They are published in small cities and towns ranging in population from 1,000 to 50,000.