Fire delays Santa Margarita Elementary School opening day
August 18, 2015
Classes at Santa Margarita Elementary School will not start on Wednesday as previously planned, the Atascadero Unified School District announced Tuesday.
Approximately 1,000 firefighters are battling a blaze burning on the southwest side of the town. The last estimate, on Tuesday morning, was 2,000 acres scorched.
Bennet Milloy, a Cal Fire public information officer, said the evacuation put into place Monday afternoon will remain through Wednesday.
Exposure to smoke should be avoided because of the health hazard. People in smokey areas should limit exposure and stay in doors when possible, Milloy said
Aside from Santa Margarita Elementary School, Atascadero schools are scheduled to begin classes on Wednesday. Several parents have voiced concerns.
"For me, having the children attend school in the smoke, when it is clearly unhealthy, it shows a disregard for the students," said a parent of an Atascadero High School student who did not want her name disclosed.
District Superintendent Tom Butler said the district is focused on keeping students safe and has planed for inside activities. In addition, the students will not do any outside physical education.
Butler said he placed calls to both the SLO County Health Department and the Air Quality Control Board to ask about the health risks and suggestions to keep students safe. At 4 p.m., h said he was still waiting for a response.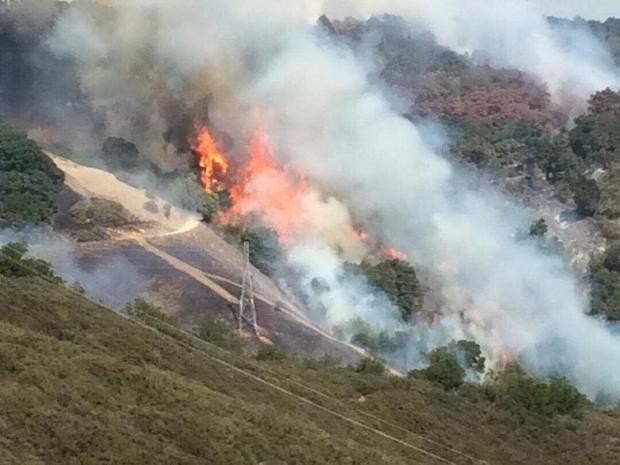 Get links to local stories, like CCN on Facebook.