Oxnard family ambushed and shot in Mexico
August 16, 2015
Oxnard community members are rallying around a local family after four members were ambushed and shot during a vacation in Mexico. Investigators believe the Mexican drug cartel is behind the shooting, possibly a case of mistaken identity. [Camarillo Acorn]
On July 31, Ignacio Ramos was driving back from a Periban, Michoacan water park with his brother Ramon Ramos and his two teenage sons when a truck drove up besides them and gunmen fired multiple rounds into the car. The shooters then left the family for dead.
Ramon Ramos was killed and the other three family members were transported to hospitals in critical condition.
Ignacio Ramos is healing from a gunshot wound to his arm while his two sons battle for their lives. Jesus Ramos, 19, is in critical condition, and his brother, Bruno Ramos, 18, is in a coma.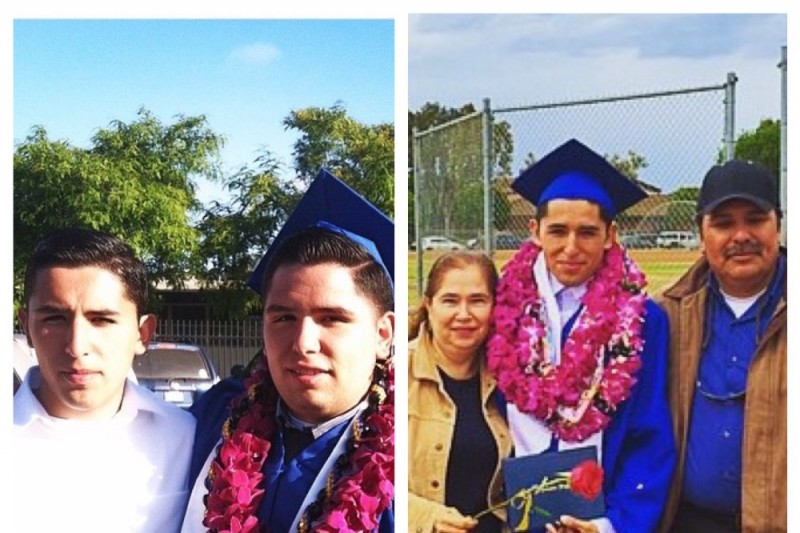 Ignacio Ramos shares the name of a former border patrol agent who was convicted in the 2006 shooting of a Mexican drug smuggler in the buttocks. In 2009, the former border patrol agent was released from prison after President George W. Bush issued a commutation of his sentence. Videos of the release show a man, who has a slight resemblance to Ignacio Ramos of Oxnard, hugging his two sons.
Jesus Ramos – a sociology major at California State University, Channel Islands, was shot multiple times. His condition is continuing to improve, family members told the Camarillo Acorn.
Bruno, who was set to start CSUCI in the fall, was shot in the head. He is currently in an induced coma.
Community members have set up a GoFundMe account to help the family pay for medical care.