Another SLO City clerk departing
September 22, 2015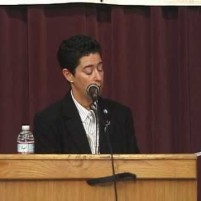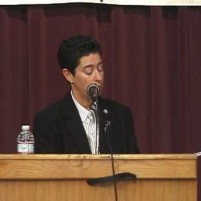 By JOSH FRIEDMAN
As with finance directors, city clerks have been prone to departing San Luis Obispo after brief stints with the city under the leadership of City Manager Katie Lichtig.
Shortly following the resignation of finance director Wayne Padilla, San Luis Obispo City Clerk Anthony Mejia has announced he is resigning. Mejia's last day on the job in San Luis Obispo will be Oct. 9.
When Padilla took over the position of finance director in Jan. 2013, he became the city's fourth finance director in a period of less than three years. When Mejia took over as city clerk, he became the city's third full-time city clerk in a period of less than two years.
Both Padilla and Mejia have cited personal reasons as an explanation for their resignation announcements.
Critics have faulted Lichtig, who took over as city manager in 2010, for high turnover among San Luis Obispo employees.
Since 2001, the city's overall turnover rate has averaged about 8.5 percent, according a city staff report released earlier this year.
In 2012, the turnover rate was 10 percent. The turnover rate then rose to 19 percent in 2013 and 32 percent in 2014, according to the staff report.
The staff report, which was arguing for pay increases for city workers, stated most employees were leaving San Luis Obispo for higher paying jobs or for locations with lower costs of living.
But, the past two full-time city clerks had little to gain financially from their departures from San Luis Obispo.
In February 2012, former city clerk Elaina Cano left for the same position in Pismo Beach. Her move came with a slight raise in base salary.
Cano's successor Maeve Grimes lasted less than a year. In July 2013, Grimes left for the same position in Oregon from which she departed to come to San Luis Obispo.
Grimes took a pay cut of nearly $6,000 to return to her former position as the clerk of Clatsop County in Oregon.
When Cano left San Luis Obispo, she was receiving a base salary of $74,906. Grimes was making a base salary of $82,914 in San Luis Obispo.
When the city hired Mejia, it granted him a significantly higher salary than his predecessors. The city hired Mejia at a base salary of $98,000.
Currently, city employees are in the process of receiving raises. Several employees have already been granted raises of more than 10 percent.
In Nov. 2013, CalCoastNews reported that San Luis Obispo had the highest rate of attrition among management staff in the county.
At that time, eight department heads had left since Lightig took over as city manager. In the previous four years, one department head had left the city.
Critics of Lichtig have also said the position of city clerk comes with increased scrutiny. Councilman Dan Carpenter and others have pointed out multiple times the city clerk's office was withholding information from the city website that could reflect poorly upon the city.
Last year, the council approved a staff request to spend $250,000 on reorganizing and remodeling city hall. Part of the reconfiguration plan was to move Lichtig to an office adjacent to the city clerk's office.
Lichtig told CalCoastNews the changes would improve customer service and enhance city operations by locating supervisors next to the programs they lead.