Is SLO seeking more development?
September 23, 2015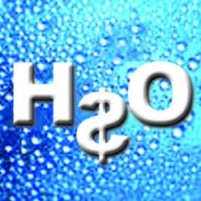 The city of San Luis Obispo is seeking to significantly increase the amount of water it receives from Lake Nacimiento, prompting some to question whether city management is seeking more development.
Last week, the San Luis Obispo City Council voted unanimously to authorize City Manager Katie Lichtig to sign a joint letter to the county water conservation district requesting additional water. Paso Robles City Manager Jim App has already signed the letter, and the managers of the Templeton CSD and Atascadero Mutual Water Co. may also add their signatures. [Tribune]
Currently, the city of San Luis Obispo receives 3,380 acre feet per year from Lake Nacimiento. The city is requesting an additional 2,130 acre feet.
City staff estimate the additional water would cost about $377,000 a year.
Councilman John Ashbaugh said that is an unbelievable deal. There is probably no place in the state, or maybe in the country, where a local agency could acquire rights to that amount of water at a cost of less than $400,000, Ashbaugh said.
Former city planning commissioner Richard Schmidt questions what the water is for and who is going to pay for it. In advance of last week's meeting, Schmidt wrote a letter to the council criticizing the plan to acquire additional water and speculating whether it will prompt development in and around the city beyond what is already planned.
"Is it part of a secret plan to bust the general plan's buildout wide open? A lot of people are starting to think that is the plan of Team Lichtig," Schmidt wrote.
City plans estimate San Luis Obispo's 2035 population at build-out will be 58,626. The city's Land Use and Circulation Element (LUCE) states the city already has enough water to accommodate that size of population.
Schmidt said, according to city figures, an additional 21,000 acre feet would be enough to supply about 19,000 people beyond the city's buildout population.
Utilities manager Ron Munds said the city does not intend to foster growth beyond what the LUCE calls for.
Aaron Floyd, the deputy water director, said the Nacimiento water could replace the city's other sources — Salinas and Whale Rock — if they go dry.