Grover Beach woman killed in crash identified
September 12, 2015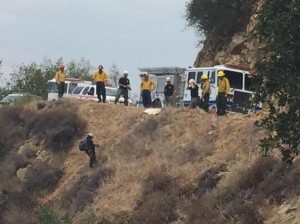 The Santa Barbara County Sheriff's Department identified the Grover Beach woman who was killed after her car plunged 400 feet down a cliff near Stagecoach Road and Highway 154 as Georgette Gonzales, 59.
At about 1 p.m. on Thursday, a Santa Barbara County air unit found Gonzales' vehicle at the bottom of a ravine and her body several hundred feet away. Grover Beach police said Gonzales had been reported missing.
The crash appeared to have ejected Gonzales from the vehicle. Medical personnel pronounced Gonzales dead at the scene.