Marijuana and assisted suicide bills go to California governor
September 14, 2015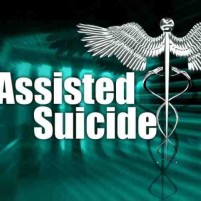 A series of medical marijuana regulations passed both houses of the California Legislature just prior to a midnight deadline, and a bill that would legalize assisted suicide also moved on to the governor's desk Friday.
Friday marked the final day of the state's 2015 legislative session. A watered-down climate change bill also passed both houses, while a package of tobacco regulations did not make its way out of the Legislature.
Shortly before the midnight deadline, lawmakers passed three medical marijuana bills: AB 266, AB 243 and SB 643. Govern Jerry Brown is likely to sign them into law. [SF Gate]
The medical marijuana bills call for doing away with collectives and cooperatives in favor of licensed and background-checked commercial growers, distributors and sellers. Those who purchase medical marijuana would still be required to obtain a doctor's recommendation.
If signed into law, the bills would also create dual licensing of dispensaries by local and state officials. Additionally, cities and counties would be allowed to ban medical marijuana activity or tax it.
The assisted suicide bill passed the Senate on a 23-15 vote. It passed the Assembly earlier in the week on a 43-34 vote.
If signed into law, the End of Life Option Act would allow doctors to prescribe life-ending drugs to the terminally ill.
Brown, a former Jesuit seminary student who once considered becoming a Catholic priest, has yet to state his position on the legislation. The Catholic Church is a leading opponent of the bill.
The climate change bill, SB 350, also passed shortly before the midnight deadline. In order for it to pass the Assembly, lawmakers had to remove a provision that would have required California to cut in half the amount of gasoline used to fuel cars by the year 2030.
Still, SB 350 would give California some of the most far-reaching renewable energy regulations in the nation. The bill would require utilities, including PG&E, to generate 50 percent of the electricity they provide from renewable sources, like solar, wind and geothermal, by 2030. [Mercury News]
Current state law requires utilities to generate 33 percent of the energy they provide from renewable sources by 2020.
Two proposed tobacco regulations passed the Senate but did not make it to the Assembly floor in time for a vote. The proposals would have raised the smoking age to 21 and treated e-cigarettes like a tobacco product.