Santa Barbara police fined by state agency
September 1, 2015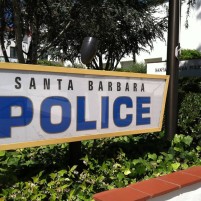 A state agency has fined the city of Santa Barbara and its police department for health and safety violations found at the department's headquarters. [KCOY]
The California Division of Occupational Safety and Health (Cal/OSHA) slapped the city with nearly $8,000 in fines. State investigators also released a report detailing seven safety violations at the Santa Barbara Police Department headquarters on Figueroa Street.
Investigators say they found unsafe levels of lead in the men's locker room and asbestos-containing materials on the floor of the fitness room. There was also mold on the walls and a lack of antibacterial soap in the station's decontamination area, according to Cal/OSHA.
The city must correct the violations and pay the fine by September 30 unless it appeals the findings.