Butt dial gets Grover Beach company sued
October 28, 2015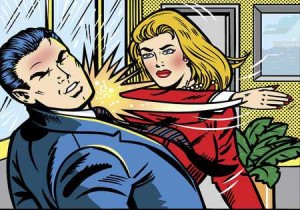 By JOSH FRIEDMAM
Have you ever butt dialed someone and then worried about what they may have overheard? A San Luis Obispo County woman is suing a Grover Beach company for allegedly firing her after her supervisor inadvertently left a sexually explicit message on her cell phone, according to a lawsuit filed in San Luis Obispo Superior Court on Oct. 21.
For three months in 2013, Jessica Highhouse worked at Central Coast Fence as a welder. During that time, Highhouse's supervisor repeatedly asked her out while bombarding her with sexual comments, according to the lawsuit.
"Specifically, the supervisor constantly made sexual comments to the plaintiff, and detailed his sex life with other women," the lawsuit says. "The manager would also ask plaintiff out profusely, to which plaintiff always rejected."
On one occasion, the unnamed supervisor inadvertently called and left a message on Highhouse's cell phone. In the message, the supervisor is bragging to several of his friends that he has sex with her three times a week and that Highhouse needs to be "bitch slapped" around, according to the lawsuit.
Highhouse then alerted the company owner about the phone message and the ongoing sexual harassment, the lawsuit says. The next day, Highhouse was fired from her job, she said.
California laws prohibit sexual harassment and workplace discrimination based on gender.
Complaints listed in the lawsuit include, harassment, discrimination, retaliation and wrongful termination.
According to the lawsuit, Highhouse suffered financial losses, loss of employment opportunities in her field and damage to her professional reputation as a result of her alleged mistreatment by Central Coast Fence. She also reports to have suffered emotional distress, humiliation, mental anguish, embarrassment and loss of confidence and self-esteem, as well as physical symptoms, including headaches and loss of sleep.
Highhouse is suing for general damages, special damages and punitive damages, as well as attorney fees and interest.
Woodland Hills attorneys Joseph Lovretovich and Aaron Brock filed the suit on behalf of Highhouse. An additional 50 defendants who are not named could be added to the lawsuit.
Central Coast Fence President Chris Lundberg did not respond to requests for comment.
Like CCN on Facebook.