California bans smokeless tobacco at ballparks
October 14, 2015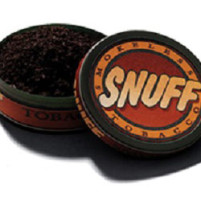 California Governor Jerry Brown signed a bill Sunday that bans smokeless tobacco at all ballparks in the state. [CBS Los Angeles]
The new law, AB 768, imposes a ban that Major League Baseball has called for, but failed to deliver due to opposition from its players union. California's ban has no provision for enforcement, though.
"The question is are we going to have police officers walking around checking lips, and no, that's not the case," said Opio Dupree, chief of staff to the bill's author, Assemblyman Tony Thurmond, D-Richmond. "It's going to be left to the team and the league."
The ban is scheduled to take effect next year. Many MLB players have recently said they would like to quit chewing tobacco but struggle to do so.
Earlier this year, the Boston Globe polled 58 players the Boston Red Sox invited to spring training. Of those polled, 21 said they were users.
Pitcher Jake Peavy told the Boston Globe he grew up with it.
"It was big with my family," Peavy said. "Next thing you know, you're buying cans and you're addicted to nicotine."
Last May, San Francisco adopted a smokeless tobacco ban. That ban has not taken effect yet.
The Los Angeles City Council was also working on a smokeless tobacco ban when Brown signed the new legislation.
Five of the 30 MLB teams are located in California.