Developer wins restraining order against Pismo Beach
October 22, 2015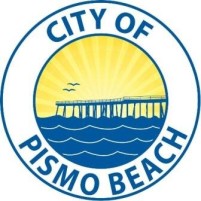 A San Luis Obispo judge has ordered the city of Pismo Beach to turn a Shell Beach developer's utilities back on amid a legal dispute between the city and the property owner. [KCOY]
Mike Spangler is trying to develop the land next to his multi-million dollar Shell Beach Road home. The city contends the land has long been classified as open space, Spangler said.
Spangler said the city sent him a letter ordering him to withdraw his development plans and sign a deed restriction. The city threatened to shut off Spangler's utilities and fine him $500 a day if he did not comply, Spangler said.
After making the threat, the city shut off his utilities for 14 days and fined him about $20,000, Spangler said.
In response, a judge issued a temporary restraining order against Pismo Beach. The restraining order restores water and sewer services to Spangler's home until his legal dispute with the city is resolved.
Spangler contends he did not sign any papers that dedicated his property open space or put a deed restriction on it in what he has dubbed the ongoing battle over property rights.