Smart & Final bids on Haggen stores
October 5, 2015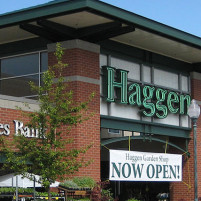 Grocery chain Haggen announced Monday plans to sell 36 stores in California and Nevada to two buyers who would keep the stores open.
Under the offers which will require court approval, Smart & Final LLC proposed to buy 28 stores, including the Johnson Avenue San Luis Obispo, the Creston Road in Paso Robles and the El Camino Real Atascadero, locations for $56 million. Gelson's Markets has offered to purchase eight stores for $36 million, according to documents filed in U.S. Bankruptcy Court in Wilmington, Del.
Earlier this year, Haggen purchased 146 Albertsons, Vons, Pavilions and Safeway stores. Before the purchase, it operated just 18 stores.
Last month, Haggen announced plans to close 127 stores in California, Arizona and Nevada. Employees received a 60 day notice of pending store and office closures.