California student paper gives 'safe space' to minorities
November 23, 2015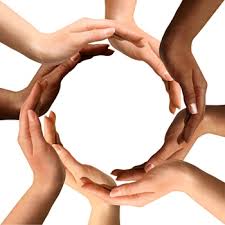 In response to protests over issues pertaining to race, the student newspaper for California's Claremont Colleges is offering ink and an unfiltered voice to people of color. The editorial board of "The Student Life" made the announcement earlier this month. [Fox News]
"So for those who don't feel all the messages of solidarity are enough, or who feel the mainstream media is misguided in representing people of color, or who feel compelled to speak and be heard, we would like to re-purpose its influence by providing a space in next week's issue for students of color to voice their experiences," The Student Life editorial board stated. "We will proofread but we will not edit your voice or content."
On Nov. 12, protests over race relations caused the Claremont McKenna dean to resign. The demonstrations included hunger strikes and were similar to those at the University of Missouri, Yale and Ithaca College.
The Claremont Colleges protests also led the Motley Coffeehouse at Scripps College to advertise an event "only for people of color and allies that they invite."
However, not all students in the private college system have supported the protest movement.
"It's an issue that students have been very divided on," said Steven Glick, the publisher of Claremont McKenna's independent newspaper, the Claremont Independent. "It's something that, at a school of 1,200 students for Claremont McKenna College, a letter signed by 300 students in criticism of the protests was sent out."
Glick also said "The Student Life" is a school-funded newspaper that is supposed to be neutral and non-partisan, so it should not side with one group or the other on the issue.