Dawn Ortiz-Legg announces run for Katcho's seat
November 19, 2015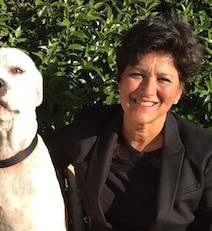 Dawn Ortiz-Legg, a contractor with First Solar, announced her candidacy for the California State Assembly on Thursday.
Democrat Ortiz-Legg joins Republican Jordan Cunningham in a race for the 35th Assembly District seat currently held by Assemblyman Katcho Achadjian. Achadjian is running for an open seat on the 24th District of the U.S. Congress.
Ortiz-Legg currently serves on several local boards and commissions including the Board of Directors of the San Luis Obispo County Economic Vitality Corporation, the Citizens Transportation Advisory Committee of San Luis Obispo Council of Governments, the San Luis Obispo International Film Festival and the Cuesta College Sustainability Center.
"Jobs, infrastructure and housing are critical components to a healthy economy for Central Coast businesses, workers and their families," Ortiz-Legg writes in her announcement. "This district needs an advocate who understands the delicate balance between growth and protecting our natural resources, but also has real experience expanding businesses in California."
The 35th Assembly District includes the communities of Arroyo Grande, Atascadero, Grover Beach, Guadalupe, Lompoc, Morro Bay, Paso Robles, Pismo Beach, San Luis Obispo and Santa Maria.