E. coli found in Costco chicken salad
November 25, 2015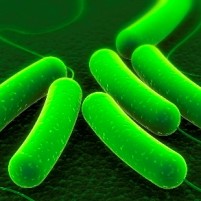 Nineteen people in seven states including California contracted E. coli from chicken salad from Costco, the Centers for Disease Control and Prevention said in a report.
Of those who tested positive for E. coli, five have been hospitalized and two developed a type of kidney failure. People in California, Colorado, Missouri, Montana, Utah, Virginia and Washington have become ill after eating Costco's chicken salad.
"The epidemiologic evidence available at this time suggests that rotisserie chicken salad made and sold in Costco Wholesale stores in several states is a likely source of this outbreak," the CDC report said. "The ongoing investigation has not identified what specific ingredient in the chicken salad is linked to illness."
Costco has stopped making its rotisserie chicken salad.
"Consumers who purchased rotisserie chicken salad from any Costco store in the United States on or before November 20, 2015, should not eat it and should throw it away," according to the CDC report. "Even if some of the rotisserie chicken salad has been eaten and no one has gotten sick, throw the rest of the product away."