Infant found buried alive near California riverbed
November 29, 2015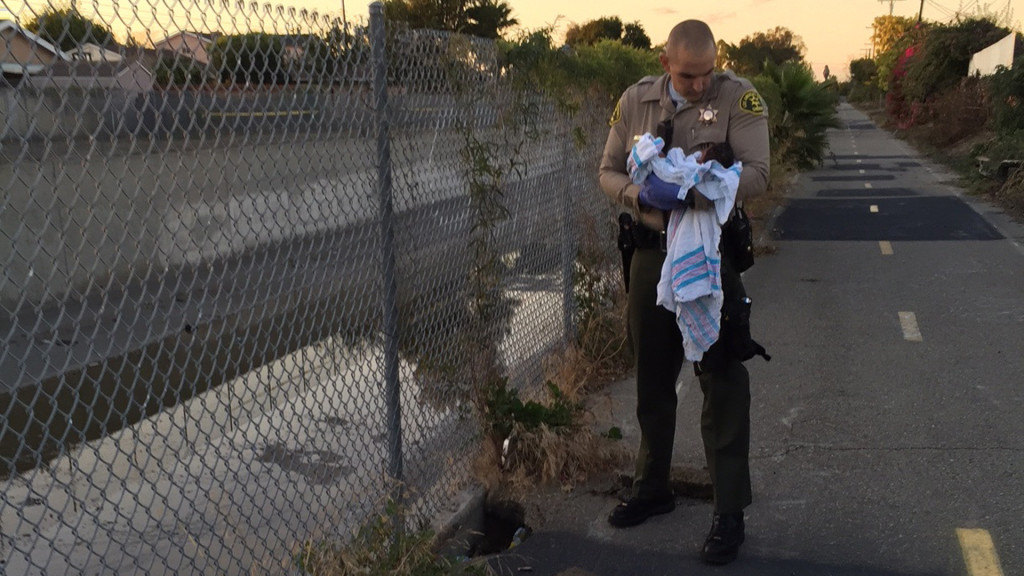 A newborn infant is in stable condition after she was discovered buried alive under asphalt and rubble near a Compton bike path on Friday.
Shortly before 4 p.m., two women walking along the bike path near Slater Avenue heard a baby crying. The woman called the Los Angeles Sheriff's Department to report crying coming from a nearby riverbed.
Two deputies searched the area seeking the source of the muffled cries. The deputies found the newborn girl, wrapped in a blanket, in a crevice buried under pieces of asphalt and rubble next to the bike path.
Emergency personnel treated the infant at the scene before transporting her to a nearby hospital in stable condition.
"If the child had spent the night there, in those conditions, the baby wouldn't have survived," sheriff's Sgt. Marvin Jaramilla said.
Investigators believe the infant was born at a medical facility because of the blanket she was wrapped in. Medical personnel determined the infant was between 36 to 48 hours old when she was rescued.