Morro Bay family escapes, burglar dies in chimney fire
November 30, 2015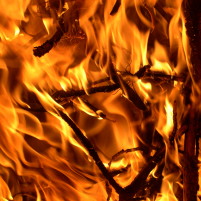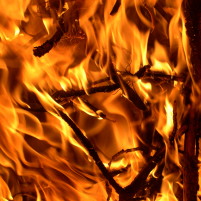 A chimney fire temporarily displaced a family of five in Morro Bay over the weekend. A separate chimney fire killed a suspected burglar in Fresno County.
Early Saturday morning, Morro Bay firefighters responded to a fire in the 2000 block of Ironwood Street. The fire awoke the residents who escaped the house uninjured.
Three Morro Bay crews and one Cal Fire crew teamed up to put out the blaze. Officials deemed the cause of the fire to be an unsafe chimney, according to a city of Morro Bay press release.
The family sought shelter with a relative in Morro Bay.
Morro Bay fire officials instruct residents not to burn trash in fireplaces and only to burn dry, well seasoned hardwood. Officials also recommend hiring a professional chimney sweep annually to inspect and clean.
Also early Saturday morning, a fire killed a burglar who was stuck in a chimney in Huron. A homeowner lit his fireplace than heard a man yell from inside the chimney, according to the Fresno County Sheriff's Office.
The homeowner worked to put out the fire and called 911 shortly before 3 a.m. The suspect still appeared to be breathing about 10 minutes after the initial call, according to a sheriff's office press release.
Shortly later, firefighters dismantled the chimney, but they discovered the man was dead.
Authorities have identified the deceased man as 19-year-old Cody Caldwell. His cause of death was smoke inhalation and thermal burns, according to the press release.
Investigators believe Caldwell climbed into the chimney overnight while the homeowner was away.