Two kids stuck by a needle in Morro Bay creek
November 10, 2015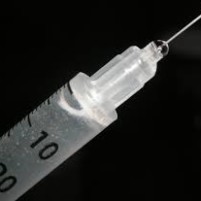 Two children were pricked by a needle on Saturday while playing in a Morro Bay Creek that is frequented by the local homeless population. It is not yet clear whether the kids contracted anything from the needle.
During soccer games at Lila Keiser Park, the children went to the creek, according to a city of Morro Bay press release. City staff contacted the children's parents, who took the children for treatment at a local hospital.
Out of an abundance of caution, both children are scheduled to be retested in six weeks and then in six months, the city said. The city is not releasing the ages of the children.
The needle was also tested, but the test did not produce any definitive information. City staffers will continue working with the family to ensure the children are doing well, the press release states.
For some time, city officials have been concerned about similar issues in the area and have encouraged people to stay away from the creek.
Dynergy, the owner of the now-closed Morro Bay power plant, owns that portion of the creek.
Police officers frequently make contact with the homeless population in the creek. There have been 130 calls for service in the area since January, nearly half of which have been directly generated by patrol officers, according to the news release.
A creek cleanup will take place in the area on Dec. 10 and 11. The city says it is crucial to clean the creek prior to possible flooding caused by El Nino.
On Thursday, Morro Bay's city manager and eight senior staffers toured the creak area in preparation for the cleanup.
The city encourages anyone who is concerned with public safety issues in the area to dial 911 and seek police assistance.