Classic truck stolen in Grover Beach
December 31, 2015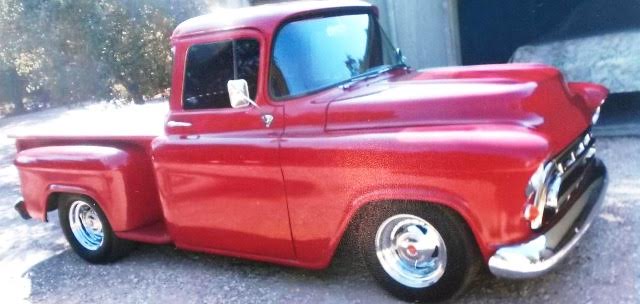 Grover Beach police are searching for a red 1957 Chevy truck that was reportedly stolen from a grocery store parking lot on Tuesday.
The Chevy is a step side truck equipped with special features, like a chrome front grill, chrome rims, tinted windows and a black torneau cover. It has a California license plate, 8Z15431, according to a Grover Beach Police Department news release.
Police received a report of the stolen vehicle at approximately 2:15 p.m. The truck was reported stolen from the Vons parking lot at 1758 W. Grand Avenue.
Before the truck was reported stolen, it was last seen heading eastbound on Grande Avenue at Elm Street, according to the press release. A Hispanic male adult was driving it.
Investigators request that anyone with information about the case call the police department at (805) 473-4511.