Drugged wrestling coach choked driver, prosecutors allege
December 18, 2015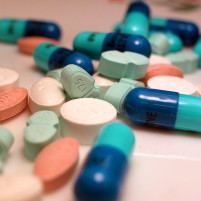 A youth wrestling coach under the influence of prescription pills choked a teen driver and caused a rollover crash in Nipomo that has left a 10-year-old boy hospitalized for the last two months, San Luis Obispo County prosecutors allege. [Tribune]
In an Oct. 19 crash on Thompson Road, Elijah Olivas of Santa Maria suffered numerous fractures, head injuries, a failed kidney and a collapsed lung. Doctors placed Olivas in a coma and had to sever his hand and reattach it.
Olivas was fighting for his life in a Bay Area Hospital. He is now recovering in a Los Angeles hospital.
John Gilbert Martinez, a 57-year-old resident of Guadalupe, faces seven charges, including five felonies, stemming from the car crash.
During a two-day preliminary hearing, a 16-year-old who was driving the car that crashed testified Martinez was his wrestling coach and a family friend. Martinez would often driving him to practices, testified the teen.
The 16-year-old is referred to in court as Anthony.
On Oct. 19, Martinez took an unusual amount of pills before they picked up two other wrestlers, Anthony testified. The teen said he suggested going to a hospital because of the large amount of pills Martinez consumed, but the coach refused.
Anthony then insisted on driving, he testified.
Martinez continued to ingest pills after Anthony picked up the two other wrestlers. The other wrestlers were Olivas and Olivas' 13-year-old brother, Jason.
While the car was traveling at about 65 mph, Martinez began to choke Anthony. Martinez knocked Anthony's hands from steering wheel, causing the car to veer toward oncoming traffic, Jason testified.
Anthony over-corrected, and the car flipped and rolled several times. The crash threw Olivas from the vehicle, Anthony testified.
Defense attorney Angela Kowal said Martinez was trying to get Anthony, an unlicensed teen, to stop driving. Kowal also argued Anthony should have called his mother for help with Martinez, as opposed to driving.
On Thursday, Judge Jacquelyn Duffy ruled there is enough evidence to pursue the charges against Martinez. The Guadalupe man is scheduled to return to court on Dec. 30.