House burns in Atascadero (video)
December 15, 2015
A fire spread from the fireplace of an Atascadero house and burned much of the home's attic and roof Monday evening.
At 7:38 p.m., Gregory Baker reported the fire burning at his home on 9802 Palomar Avenue, according to the Atascadero Fire Department. Heavy smoke was coming from the attic vents when firefighters arrived.
The fire had spread through the attic, and firefighters had to remove much of the roof in order to contain and extinguish the blaze.
While the fire caused severe damage to the roof and attic, the inside of the home sustained heavy water damage.
It took firefighters 30 minutes to contain the blaze. Firefighters remained at the scene for approximately three hours to salvage, overhaul and conduct an investigation.
Investigators have yet to determine the cause of the fire, though. The investigation is ongoing.
The blaze caused about $75,000 in damage to the home and destroyed about $10,000 in belongings. Firefighters prevented about $350,000 in structural damage, according to the fire department.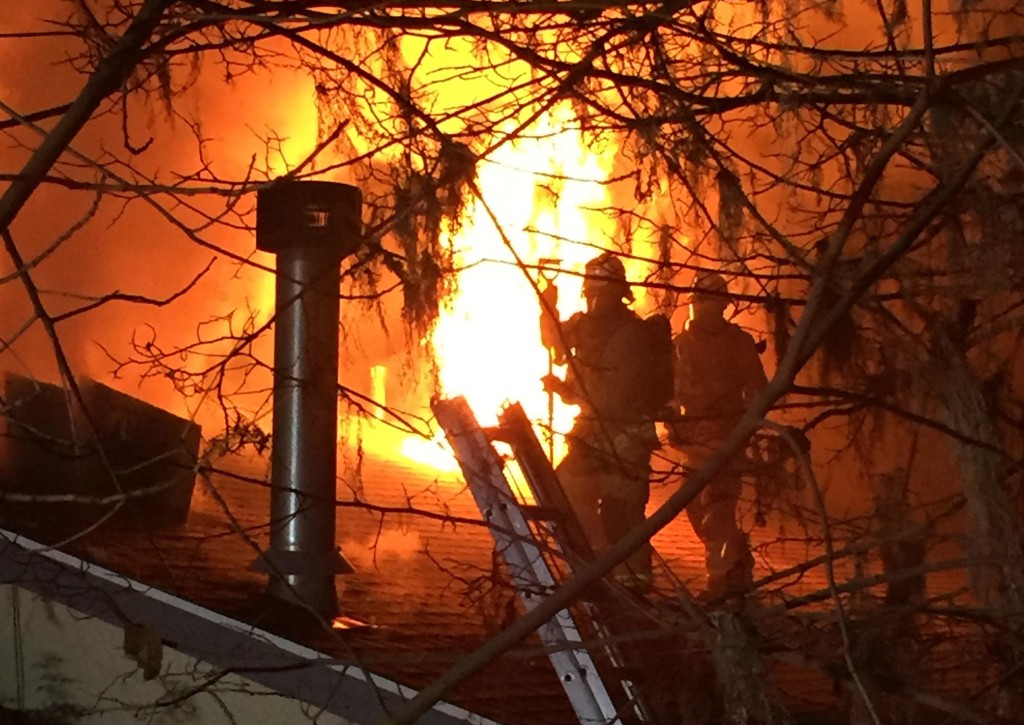 A total of 19 firefighters responded to the fire. Cal Fire, Paso Robles and Atascadero State Hospital firefighters helped the Atascadero Fire Department battle the blaze. One Templeton breathing support unit, a San Luis Ambulance and two Atascadero police units also responded to the fire.
Atascadero fire officials ask residents to have their fireplaces inspected yearly and chimneys cleaned on a regular basis.
The house fire was the second in two days in Atascadero. A man narrowly escaped an early morning fire Sunday after his dog pawed and scratched him awake.