Eighteen wheeler catches fire, car does too
December 15, 2015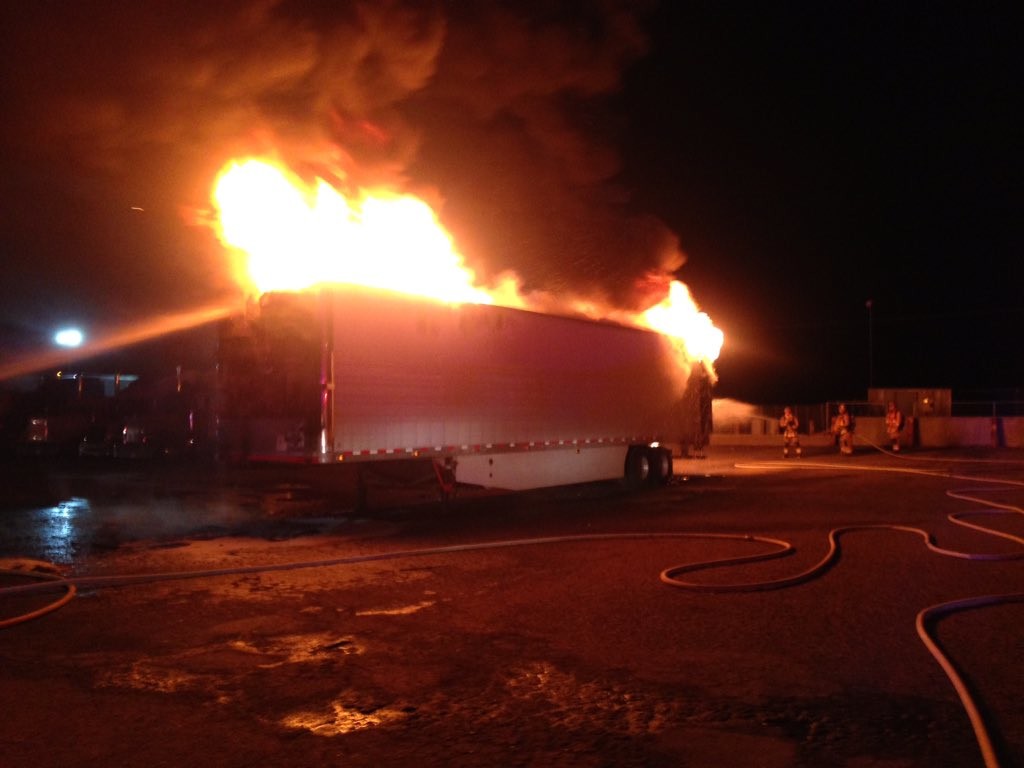 An 18-wheel tractor trailer caught fire at Pappy's truck stop in Santa Maria early Tuesday morning, according to the Santa Barbara County Fire Department.
The truck was carrying various berries, all of which were destroyed in the fire. The driver said he noticed the fire starting in the cooler section of the trailer and he then disconnected the truck tractor from the trailer. [KSBY]
At about 2:20 a.m., firefighters responded to the burning trailer parked outside Pappy's Restaurant on Betteravia Road.
The cause of the fire is not yet known. No one suffered any injuries as a result of the blaze.
On Monday morning, a car caught fire on northbound Highway 101 in South County. The car was pulled over in the median when it burst into flames.
It is unclear what caused the car fire.