SLO fire burns three businesses, photos
December 26, 2015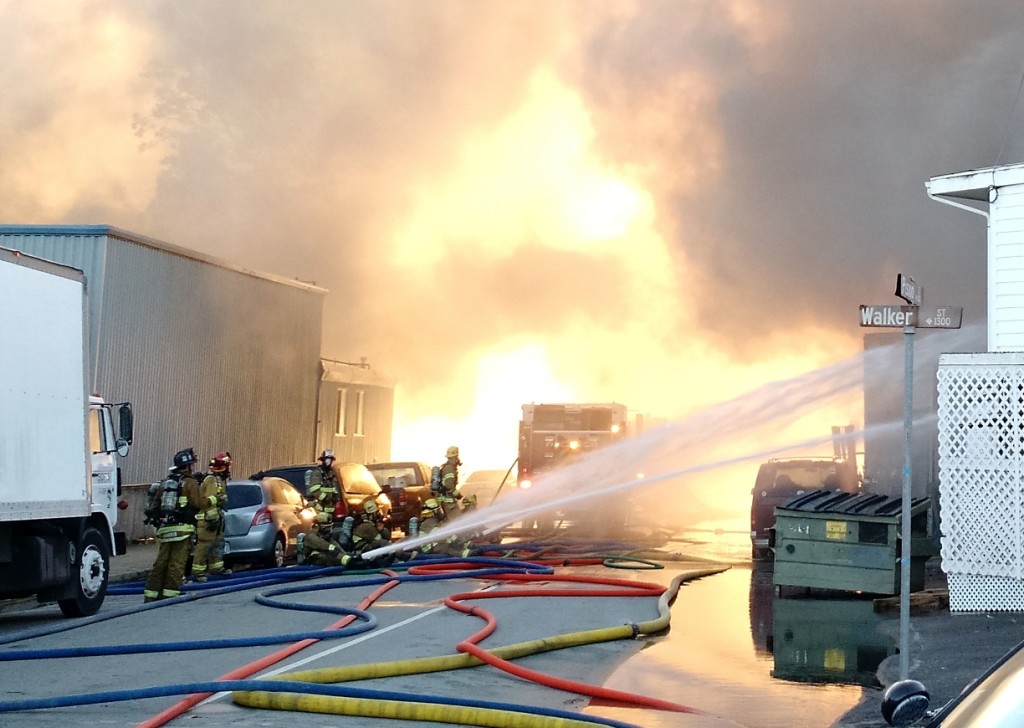 A fire that began before noon on Saturday is still burning inside a business on Higuera Street in San Luis Obispo. No injuries have been reported.
At about 11 a.m., firefighters responded to the Sub, a head shop and retail store, on the 200 block of Higuera Street. The fire then spread through the attic to several other businesses.
At 8 p.m., smoke continued to billow from the Sub while Firefighters from multiple agencies battled the blaze.