Statue of Liberty is designed after a Muslim woman
December 1, 2015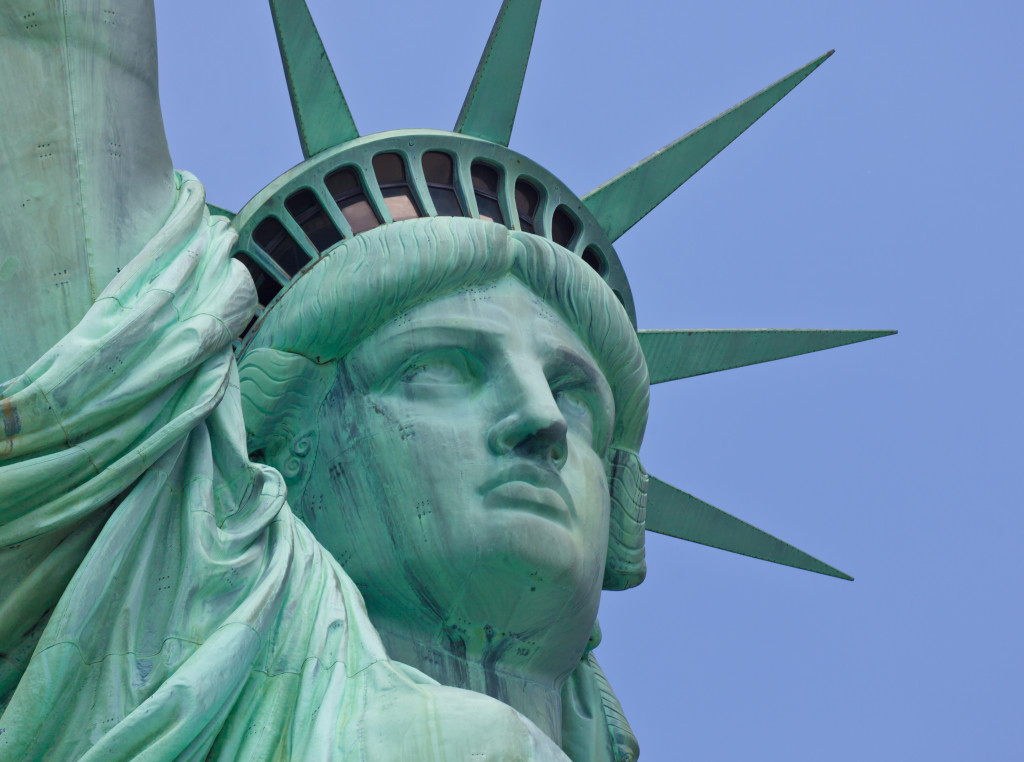 OPINION by DAVID BROADWATER
Those agitated by what Bill O'Reilly of Fox News calls "The Dramatic Muslim Invasion" may find a soothing tonic in the history of the Statue of Liberty. The Statue of Liberty was modeled after a Muslim woman.
Our uniquely American icon beckoning the world's refugees and immigrants to freedom on our shores was designed as a representation of an Egyptian peasant woman.
As we confront the largest refugee crisis since World War II, which we helped create by invading Iraq and providing battle-field experience to Al Qaeda in Iraq (the parent of ISIS), it may be wise to remind ourselves of the origin of the Statue of Liberty.
The statue, proposed as a gift to Egypt to commemorate the 1869 completion of the Suez Canal, was conceived and designed by two Frenchmen, including Gustave Eiffel the Eiffel Tower creator, as a colossal monument to the industrial achievement. After Egypt rejected the plan, the gift was offered to America as "Liberty Enlightening the World."
Erected in 1886, it stands as a beacon for a nation founded on principles transcending national origin, racial identity and religious affiliation.
Check out The Smithsonian, "The Statue of Liberty Was Originally a Muslim Woman."
David Broadwater is a long time Atascadero resident and local activist.