Tanker crashes, spills fuel in Santa Barbara County
December 4, 2015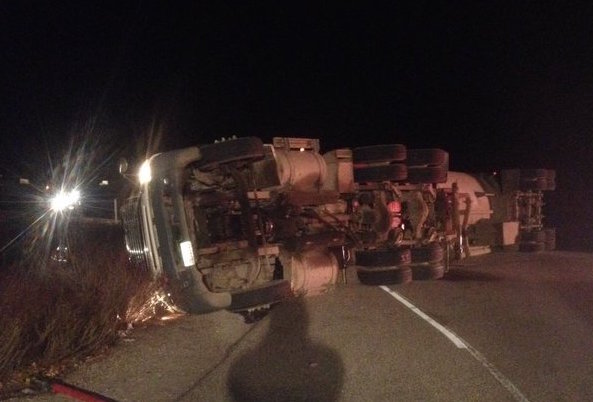 An 18-wheel oil tanker crashed, turned over and leaked fuel early Friday morning in Santa Barbara County on Highway 154 and Zaca Station Road, according to the Santa Barbara County Fire Department. The location is northwest of Los Olivos.
KSBY reports the oil tanker was carrying about 6,500 gallons of crude diesel fuel. Up to 1,000 gallons of fuel spilled on the side of the road, according to a CHP estimate.
The crash occurred as the driver of the truck was attempting to turn left off Highway 154 and onto Zaca Station Road. The oil tanker was traveling too fast at the time, and the driver lost control. The driver did not suffer any injuries in the accident.
Officials closed Highway 154 until about 8 a.m. Zaca Station Road will remain closed until the cleanup of the spill is complete.
In May, Santa Barbara County made national headlines when the Plains All American Pipeline ruptured near Refugio State Beach. More than 100,000 gallons of oil spilled from the ruptured pipeline and much of it flowed into the ocean.