Should Los Osos dump Wallace and Seitz?
January 24, 2016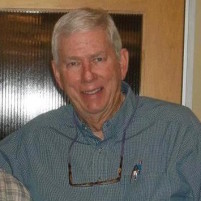 OPINION by TOM SALMON
On Sept. 30, it was brought to the attention of the Los Osos Community Services District (LOCSD)  Board that General Manager Kathy Kivley had overpaid herself. This was less than a month after independent auditors would not give an opinion on the districts books reflecting her first year as the district manager.
Kivley had made illegal journal entries, overpaid staff members, overpaid herself by thousands of dollars and failed to provide reports that the auditor could qualify. Upon reading the audit and speaking with the independent auditor, on Oct. 7 County Auditor Controller Jim Erb wrote the district a letter raising many concerns that still haven't been responded to.
It wasn't until Oct. 12 that the board met to discuss Kivley's performance after overwhelming evidence had been presented. Her contract gave the board many outs to sever ties cleanly and easily, yet they chose to hire a private investigator to drag out the inevitable.
The private investigator, former San Luis Obispo City Chief Jim Gardiner, never completed his report.  It is unknown if it will ever be completed and/or released to the public who, to date, have paid this friend of LOCSD attorney Mike Seitz $14,000 to investigate the $6,000 allegation.
At the same time, they've paid Seitz his hourly rate to oversee the investigation and offer a confidential/conditional settlement to sever ties with Kivley.  A complete waste of monies.
It took tenacity and energy to force Mike Wright and Marshall Ochinsky to remove Kivley, but not until paying her $10,000 to leave our community. This is a person they were warned about, her previous jobs and how she was fired from the previous two. They agreed that she lied on her job application, but still hired her and after a year gave a bonus and 10 percent raise.
Kivley's performance as a manager has been an issue since her hire, but for board members to cover for her and lie just adds to the mess that is the LOCSD.
In the 15 years since the creation of this waste of a district, the LOCSD has hired at great costs 15 general managers and has fired most of them. No person can see this as a success.
Now Mike Wright and Marshall Ochinsky want to bring back a general manager they already let go. How would Einstein explain this?
Now information has come forward, giving evidence of malfeasance and extortion, by the district engineering firm Wallace Group and legal council Mike Sietz. There is now a request for criminal investigation into Wallace and Seitz.
Mimicking so many other agencies in our area, the LOCSD has purposely used these firms for guidance and assistance for the last 17 years. Never reviewing there contracts or quality of opinions.
We have overspent and wasted tens of millions of tax dollars due to Sietz and Wallace's constant failures. All of the directors have been in bed with these firms. Why? Because we have been incapable of electing honest directors. Mike Wright and Marshall Ochinsky are just the latest, but also the worst.
There many other agencies that no longer use either Seitz or Wallace Group, is it not appropriate to  reevaluate these contracts?
California codes have been broken. Logic  forces us to realize the terrible direction put forth by Sietz and Wallace. Mike Wright and Marshall Ochinsky both have a personal stake in keeping both Mike Seitz and Wallace Group's Rob Miller.
Why do we need complete failures and dishonest contracts in Los Osos? We have enough problems of our own without these companies. Please contact the LOCSD and force Wright and Ochinsky into becoming honest elected officials, I am disturbed by there rampant dishonesty! While we experience the failures of our government, we are bound to repeat history by setting up another failure and each time we will pay.
Tom Salmon is a longtime Los Osos resident with 35 years of expertise in statewide public infrastructure.
Don't miss breaking news, like CCN on Facebook.