Santa Maria man arrested for stealing diapers
January 24, 2016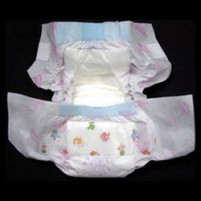 With guns drawn, Santa Maria police arrested a 24-year-old Santa Maria man who was suspected of stealing diapers from the Walmart on Bradley Road on Saturday afternoon, police said.
At approximately 3:30 p.m., Joseph Dollette told a loss prevention employee of Walmart he had a gun in his backpack and was a member of a prison gang. Dollette then fled with the infant hygiene products.
The threats intimidated the employee who allowed Dollette to flee before he called law enforcement, police said.
Shortly afterwards, police found Dollette at a nearby gas station parking lot. Officers surrounded Dollette's vehicle and he surrendered.
Officers did not find a gun and later determined Dollette was not a gang member. Because of the threats, police arrested Dollette for robbery.