Top ten stories of 2015
January 1, 2016
By JOSH FRIEDMAN
The year 2015 drew to a close with Atascadero's former citizen of the year in federal prison and Arroyo Grande's most recent citizen of the year in the San Luis Obispo County Jail.
In a wild year for local news, both stories made the cut for CCN's top 10 stories of the year. Neither was Number 1, though. The top story of 2015 includes a familiar face, but with a new twist and a new job.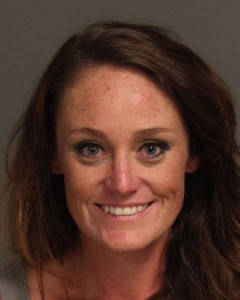 10. Cuesta College bureaucrat goes rogue
On the final day of May, a Cuesta College human resources analyst allegedly embarked on an ambitious crime spree.
Lacey Fowler, who had been on sick leave for several weeks, allegedly breached the campus data system remotely and emailed employee names, home addresses, email addresses, phone numbers and Social Security numbers to her private email account.
Over the six weeks that followed, Fowler skipped court, was arrested four times and allegedly tried to punch a Paso Robles police officer. She also allegedly battered her husband, burglarized a commercial vehicle and cashed a forged check at the Paso Robles Walmart. Fowler also faced charges of possession of methamphetamine and cocaine for sale.
Cuesta College hired Fowler in 2008, even though at the time, she had a criminal history that included multiple DUIs, reckless driving, a drug paraphernalia conviction and an arrest for burglary and forgery. Fowler has remained in jail since July 13, despite pleading with a judge for her release.
9. Lenny Jones goes to jail
2014 was a tumultuous year for Arroyo Grande. A city hall sex scandal led to the unseating of a 16-year incumbent mayor and eventually the resignation of the city manager.
In Jan. 2015, the Arroyo Grande Chamber of Commerce honored realtor Lenny Jones as the city's 2014 Citizen of the Year. A safe selection for a year of political upheaval?
No, it was not. Sheriff's detectives arrested Jones in March on charges of kidnapping, child molestation and penetration with a foreign object. He is accused of molesting multiple girls and a 3-year-old boy at a birthday party he held at his home in March.
A background check reveals Jones was charged with child molestation in 1995, but prosecutors dropped the charges after he completed two years of counseling.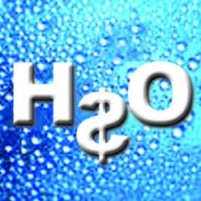 8. Water district woes continue
San Luis Obispo County officials moved ahead plans last year to create a water district to manage the Paso Robles groundwater basin. But ultimately, the voters will decide whether the water district becomes a reality.
CCN senior correspondent Dan Blackburn revealed in September that property owners wrote more than 1,000 letters opposing the creation of the district. County officials brushed over the letters, opting to exclude them from a staff report.
Blackburn is authoring an ongoing series of articles on the water war being fought over the Paso Robles basin. The series dates back to Jan. 2014, and it has exposed ties between local activists and wealthy, water banking interests.
Voters will decide on March 8 whether to create the water district and whether to approve a tax to fund it.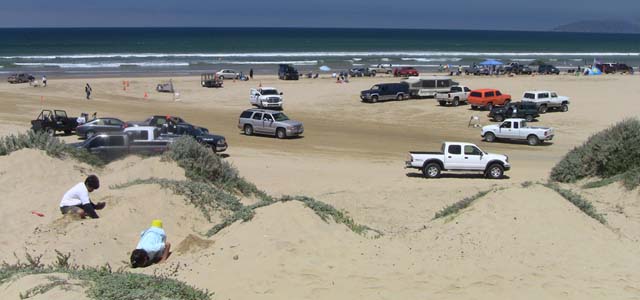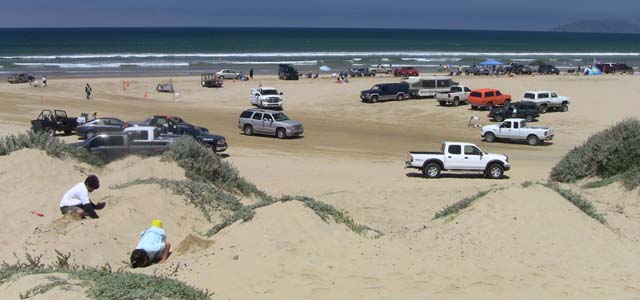 7. Dust rule unravels but Gibson settles score with state geologist
The Air Pollution Control District's (APCD) controversial Oceano Dunes dust rule returned to the news in 2015.
In April, an appellate court ruled against the regulation, saying the APCD cannot force state parks to obtain a permit to operate the the off-road area at the dunes. In June, a state geologist told the APCD board the dust rule is pointless because natural background levels of dust are actually higher than current levels.
County Supervisor Adam Hill responded to the geologist, saying, "Perhaps someone will talk to your bosses in Sacramento about your appearance here today." Supervisor Bruce Gibson followed through on the threat, and the California Geological Survey demoted the geologist.
The APCD board remains divided on what to do about its troubled regulation that the air district is still defending in court.
6. Torres-Hill competes and settles with CAPSLO; Hill walks away
In 2015, the Community Action Partnership completed a messy separation from its former homeless services manager Dee Torres-Hill and her husband, Supervisor Adam Hill.
Torres-Hill sued CAPLSO in 2014 after management demoted her and cut her pay.
Last year, CCN revealed Torres-Hill was soliciting donations for her own homeless services nonprofit while still on CAPSLO's payroll and months before the organization demoted her. Torres-Hill received a $50,000 donation from developer Gary Grossman, for whom Hill lobbied the San Luis Obispo City Council over a proposed development.
In October, CAPSLO quietly settled the Torres-Hill lawsuit.
In December, CAPSLO staffers packed the board of supervisors chambers to receive an honor recognizing the agency's 50th anniversary. As CAPSLO management approached the dais, Hill walked out of the board meeting. He returned about 30 minutes later without explaining his sudden departure.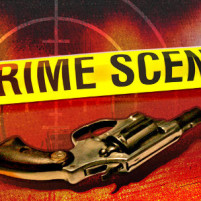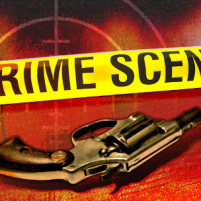 5. Illegal immigrants attack locals, stir national debate
Donald Trump's bid for the United States presidency made illegal immigration a hot topic in 2015. It also placed national focus on the Central Coast.
Shortly after he announced his candidacy, Trump condemned the the July 1 murder of Kathryn Steinle, a 2009 graduate of Cal Poly. Steinle was allegedly gunned down on a San Francisco pier by an illegal immigrant who had been let out of jail earlier in the year due to sanctuary city policies.
Later in July, illegal immigrants were arrested for two violent assaults on the Central Coast. In one case, a 64-year-old Santa Maria woman died after an illegal immigrant allegedly broke into her house while she was sleeping, raped her and beat her with a hammer.
Days later, Mexican national Francisco Javier Chavez brutally attacked a 2-year-old Paso Robles girl, sending her to a special treatment facility in Madera. Police arrested Chavez and ICE issued a detainer request, but the San Luis Obispo County Sheriff's Office let him out of jail.
Chavez then skipped court, and there have since been no reports of his whereabouts. Sheriff Ian Parkinson appeared on Fox news and defended the decision to release Chavez, saying the ACLU would have sued him had he honored the ICE detainer request.
4. Steve Gesell family loses its travel plan
Last year, SLO City Manager Katie Lichtig cut ties with Steve Gesell, the police chief she hired in 2012. Licttig never gave a reason for Gesell's resignation other than "irreconcilable differences" between the two.
Some speculated Gesell's ouster was connected to a story CCN broke in January. CCN reported Gesell violated city travel reimbursement policies on several occasions, often making the city foot the bill for conferences that turned into family trips. In one such occasion, he turned a police chiefs conference in Orlando into a family trip to Florida.
As Gesell was on his way out of the top cop job in SLO, CCN also reported the chief's command staff had initiated an illegal ticket quota scheme. A pizza party was the incentive for officers writing more tickets, police department emails showed.
After walking away with a $120,000 settlement, Gesell sought work in Arizona and North Dakota. Last month, Gesell was hired as the chief of police in Cottonwood, Arizona.
3. Alleged rapist trumps real parents
In a CPS case gone brutally wrong, San Luis Obispo County officials took three children away from the parents and placed them in the Nipomo home of Robert John Bergner, 51.
Bergner allegedly raped and sodomized one of the kids — now an 18-year-old woman — for more than six years. In July, the county district attorney's office charged Bergner with 126 counts of sexual abuse.
A CCN exclusive revealed the birth parents allege the county took custody of the children after then-CAPSLO Homeless Services Director Dee Torres-Hill made false allegations. For instance, Torres-Hill claimed the mother had punched her 5-year-old in the nose. The family said Torres-Hill reported the false allegations after the parents refused to turn over 70 percent of their income to CAPSLO.
In another bizarre twist, social workers ordered the parents to have a psychological exam administered by a psychologist who was on probation. The psychologist had his license revoked after he was accused of having sex with patients, smoking marijuana with patients and performing exorcisms.
CCN concluded a three-part series on the the case with a report on the financial incentives involved in adoptions. The county expects $21 million in revenue in 2015-2016 for foster parenting and adoption programs.
2. Kelly Gearhart goes to prison
Seven years after reporting a distinguished local developer was defrauding investors, CCN publisher Karen Velie was in a Los Angeles courtroom to see a federal judge sentence Kelly Gearhart.
On July 2, U.S. District Court Judge Otis Wright II sentenced Gearhart to 14 years in prison. The former Atascadero Citizen of the Year was then stripped of his eyeglasses, wedding ring and other belongings, handcuffed and led away by two federal marshals.
CCN shined a light on Gearhart's questionable financial dealings in a lengthy, ongoing series of articles beginning in 2008. The series revealed Gearhart and James Miller, the former president of Hurst Financial Inc., defrauded more than 1,200 investors of more than $100 million in an alleged Ponzi scheme involving Central Coast real estate projects.
In response, local media initially ignored the story, Atascadero officials heaped praise on Gearhart and the developer threatened to sue CCN.
A federal grand jury indicted Gearhart in 2012 on 16 charges of mail fraud, wire fraud and money laundering. The developer accepted a plea deal in 2014.
At his sentencing hearing, Gearhart cried intermittently through an approximately five-minute statement he made. Gearhart's statement included apologies to his victims.
1. Supervisor Adam Hill and his PB Companies buddies
2015's top story is that of another questionable developer, or two, and a sitting county supervisor who happens to work for them.
John Belsher, 61, and Ryan Petetit, 28, created PB Companies in 2012. Just a few years later, they valued the development firm's projects at more than $300 million.
But, legal troubles are mounting for the pair. Last year, CCN revealed Belsher and Petetit have been in and out of court for failure to pay contractors and lenders, violating building codes and not paying subsequent fines. The city of San Luis Obispo also ordered them to tear down a construction project.
Also, Petetit has made a fair share of appearances in criminal court. Prosecutors have charged Petetit with five felonies and six misdemeanors since 2012.
In a November incident, Petetit allegedly choked his girlfriend, shoved her head through a bathroom window, held her captive in a closet and slammed her head into a tile floor. After the arrest, Petetit stepped down from the role of PB Companies CEO and the company changed its name to Central Coast Developers.
So where does the county supervisor fit in?
Supervisor Adam Hill has openly lobbied on behalf of PB Companies projects, particularly a planned development in downtown San Luis Obispo. Hill also makes money from a company tied to the development firm.
San Luis Consulting paid Hill between $10,001 and $100,000 in 2014, according to Hill's own reports. In documents procured by CCN, San Luis Consulting is listed as one of PB Companies' holdings.
When asked by CCN exactly how much the consulting firm paid him, Hill changed the mailing and work address for the company. He also took to Facebook to say he is not a "'paid lobbyist' or consultant or whatever," and CCN is worth "nothing." He has refused to answer questions about his affiliation with PB Companies.
By December, Hill told media he was getting death threats and sheriff's deputies were ordered to protect him because of media reports.
Hill then emailed photos of sheriff's vehicles as evidence of the protection order, but the sheriff's office says it has no protective order for Hill.
This is a developing story. More to come in 2016.