Coastal Commission chief fired in Morro Bay
February 11, 2016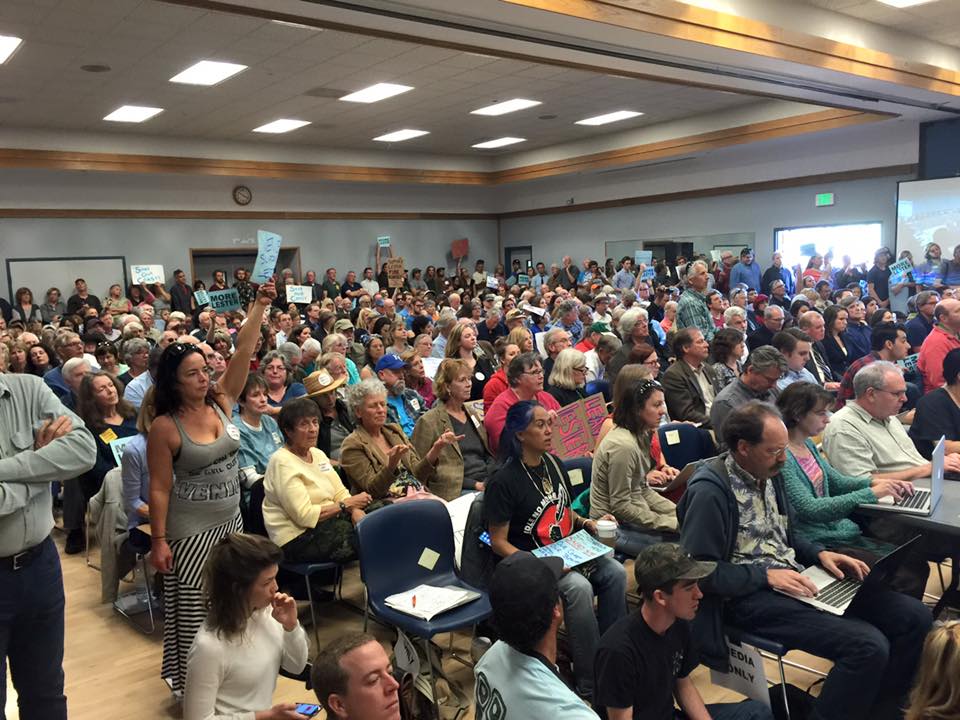 At the conclusion of a jam-packed meeting in Morro Bay, the California Coastal Commission voted 7-5 to fire its executive director, Charles Lester.
Hundreds of environmentalists and supporters of Lester converged upon the Morro Bay Community Center Wednesday in an attempt to save his job. For about seven hours, speaker voiced support of the Coastal Commission chief.
Lester is widely considered an environmentalist. In advance of the meeting, reports circulated in the media saying pro-development commissioners, particularly those appointed by California Gov. Jerry Brown, supported ousting Lester.
On Wednesday night, all four of Brown's appointees to the commission, including Pismo Beach Councilman Erik Howell, voted to fire Lester.
Before the meeting and during public deliberation, several commissioners said the move to fire Lester had to do with his job performance and nothing to do with pro-development sentiments. Commissioners cited poor communication by staff as one of the reasons the board had been considering terminating Lester for more than a year.
Lack of diversity in the commission staff, poorly organized meeting agendas and problems with taking direction were also raised as issues.
Lester invoked his right to a public hearing, but the vote on his firing occurred in closed session. Most of the commissioners who voted to fire Lester did not publicly explain their votes.
After the vote was announced, Lester said he was disappointed but thankful for being able to serve. Police officers then escorted some of the commissioners out of the community center.
Lester had worked for the commission staff since 1997. He became executive director in 2011.