Morro Bay council passes on public comment crackdown
February 11, 2016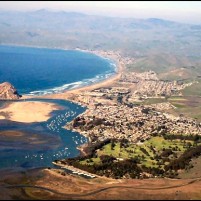 The Morro Bay City Council discarded the advice of its city attorney who suggested cracking down on public speakers who use council meetings to announce political campaigns. [Tribune]
At the Jan. 12 council meeting, Morro Bay resident and former councilwoman, Betty Winholtz, announced during public comment that she plans to run for mayor in the November election. City Attorney Joseph Pannone then warned the council against allowing public commenters to announce they are seeking political office.
On Tuesday, Winholtz and others returned to the lectern at the Morro Bay council meeting and said they have a First Amendment right to campaign during public comment. Winholtz also said the council should not be deciphering between political and nonpolitical speech.
Pannone responded, saying that allowing campaigning during public comment could open the door for political activism relating to county, state or national issues that are not connected to Morro Bay. Speech at council meetings should be limited to city business, Pannone said.
Morro Bay Mayor Jamie Irons will likely run for reelection this year, but he has yet to declare that his intent to do so. Some critics have said Pannone was trying to give an advantage to incumbents in the upcoming election.
During a council discussion Tuesday, Councilwoman Christine Johnson said Morro Bay voters indirectly chose to dial down political discussion by voting in 2014 to eliminate the city's primary election. Seventy-six percent of voters said they did not want to talk about politics until they had to, Johnson said.
Councilman Noah Smukler said it is often best to sit and listen to public comment and that you lose almost every time you try to limit it.
The council chose not to limit public comment Tuesday. After deliberating the issue, the council did not give Pannone specific direction, but it did suggest that he consider drafting small changes to city rules on public comments that do not pertain to issues in which the city has jurisdiction.