Keep local control, vote no on Paso Robles water district
February 15, 2016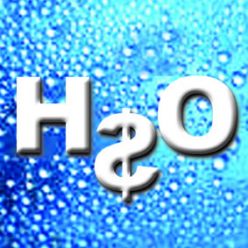 OPINION by DON WILSON
A recent article in The San Luis Obispo Tribune, regarding the issues behind the upcoming three-ballot vote on the proposed Paso Robles basin water district, was well done but did not make clear that there exists a very real and dangerous risk to the interests of the vast majority of the residents here in the structure of the "hybrid" board called for in this specific district formation ballot proposal.
Based upon attending numerous meetings and discussions over the past two years regarding the proposed district and how it should be structured, I have no doubt that some individuals will be voting "no" on the water district simply because they do not want to be told by "the government" how "their" water is used and/or do not want to incur additional costs of operating another governmental agency.
Those may be legitimate concerns, however, those people will lose in the end because the state has mandated that there will be a district in some form, not just here but throughout the state.
Personally, we disagree with those individuals in principle because their position is inherently selfish and disregards the rights and needs of their neighbors to fair access to water. We do agree, however, that this "hybrid" board water district proposal should be defeated with a "no" vote… but for totally different reasons.
The proposed "hybrid" board
Keep in mind that under this proposal there would be a board of directors, consisting of nine representative directors. Large landowners (over 400 acres) will automatically receive two of the nine directors, the medium size owners (41-399 acres) will also get two of the nine directors.
Keep in mind that both of these groups, medium and large landowners, are openly dominated by in and out of state big commercial agricultural interests and jointly their four directors will quite likely be representing their community of business financial interests. That is, the interests of only about 100 plus people, partnerships and corporations as reported in The Tribune article.
Residential owners, business owners and small landowners with fewer than 40 acres will likewise have two directors. The remaining three of the nine directors will be so-called at-large directors, voted on by all of the parcel owners within the proposed district's boundaries.
Sound fair? Not when you realize that by winning just one of the at-large seats, the medium and large corporate landowners would together control the board with a majority of five directors on the board.
On the other hand, the 4,000 – 5,000 plus (the reported numbers have varied somewhat) of us who are the under-40 acre landowners, families with homes and business owners will have only two directors and would need to win all three of the at-large seats to secure a simple majority… which is not likely to happen.
So, what does this mean? It means that the by far largest majority of the citizens in the basin would have absolutely no say in how the water resources in the basin are allocated and used… and, yet, we would all be required to pay for it. Does anyone else see a problem with this?
This despite the fact that access to water is a life safety issue and a civil right, which should be reasonably and fairly shared by all. Under this proposed hybrid board, who would protect the rest of us? Would it be the  big ag interests, which have been for so long saying trust us? Guess who will be voting "yes" on the hybrid board.
Whether by state mandate, voluntary formation or just a sense of fairness, we will have and need some form of a water management district, but one that is fair to all the citizens living here, men, women and children. Not this one.
Other risks – Potential for water "banking" and water export out of county
If the risks outlined above are not enough to justify your "no" vote on the proposed hybrid water district, I suggest that you might also want to read Daniel Blackburn's report in the Feb. 9 edition of CalCoastNews. It is well worth the one to two minute read, to inform yourself about what you are being asked to agree to in the upcoming vote and what the personal consequences could be for you and your family's well being, as well as your investment in your home and/or your business.
In that article, Mr. Blackburn cites the findings of a recent article from the Golden Gate University Environmental Law Journal in which the authors conclude that the Sustainable Groundwater Management Act (SGMA) — widely hailed upon its passage in 2014 — may create more problems in the North County than it ever solves.
The authors specifically cited the Paso basin, which they contend "is threatened by the development of water banking operations which function to replace groundwater resources with privatized, banked water that would undermine the public interest."
"Backers of a plan to form a special 'hybrid' water district to manage the basin's supplies have denied that water banking is part of their plans. But considerable evidence suggests otherwise," Blackburn adds.
The issues and resultant risks of this proposed hybrid board scheme are becoming clearer and clearer as the high stakes politics and money interests step out from behind the curtain. Please vote "no."