SLO County considering cloud seeding
February 24, 2016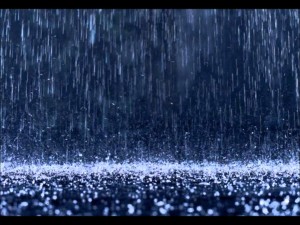 At a hearing on water supply options for South County, a public works official said San Luis Obispo County staffers are looking into the possibility of increasing rainfall by cloud seeding. [Tribune]
Cloud seeding is a type of weather modification in which particles, such as silver iodide, are released from airplanes. Mark Hutchinson, the county's deputy public works director, said studies have shown cloud seeding can increase rainfall by as much as 20 percent.
Santa Barbara County has conducted cloud seeding since 1981. If San Luis Obispo County begins cloud seeding, it would collaborate with Santa Barbara and Monterey counties, Hutchinson said.
Despite the current El Nino weather pattern, South County's Lopez Lake is expected to be at just 20 percent capacity by this fall, Hutchinson said. The lake is currently at 29 percent capacity.
On Tuesday, the county board of supervisors discussed two projects that could provide an additional 2,000 acre-feet of water or more to the Five Cities Area. South County cities, led by Pismo Beach, are planning on constructing a water recycling facility, and county public works staff is currently studying the possibility of piping water from the Diablo Canyon desalination plant to Lopez Lake.
The water recycling project could inject as much as 1,200 acre-feet of treated wastewater into the Santa Maria groundwater basin in South County. Pismo Beach city staffers have previously said the project would cost about $30 million.
At maximum capacity, the Diablo Canyon desalination plant could produce as much as 1,300 acre-feet of additional water. The desalinated water could be available as soon as next year.
Last August, the board of supervisors gave unanimous support for a plan to build a pipeline from Diablo Canyon to Avila Beach. That pipeline would connect to a pipeline to Lopez Lake.
County staff previously said the pipeline to Avila Beach would cost between $8 million and $11 million. Public works staffers are expected to deliver a report on the desalination project at the March 22 board of supervisors meeting.
During Tuesday's hearing, county supervisors voiced approval for both the water reclamation and desalination projects. Officials from Arroyo Grande, Grover Beach, Pismo Beach and Oceano also attended the meeting and expressed support for the projects.