SLO fire burns homeless woman's belongings
February 10, 2016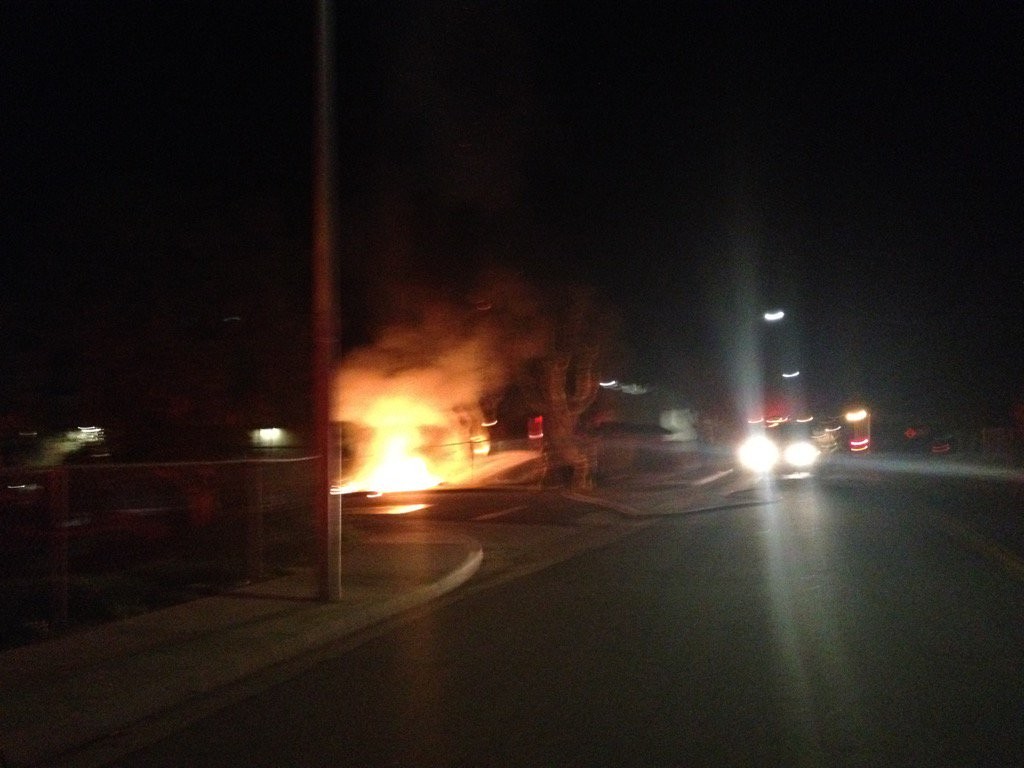 A homeless woman who was sleeping on the property of a San Luis Obispo Vons awoke late Tuesday night to find her belongings on fire. The blaze destroyed her possessions, San Luis Obispo Battalion Chief Bob Bisson said.
At about 11 p.m., a motorist spotted the fire burning behind the Von's shopping center on Industrial Way not far from the location of a recent arson fire. Fire department investigators were unable to determine the cause of the Tuesday night fire.
The homeless woman did not see anyone in the area when she noticed her belongings were on fire, Bisson said. The possessions were about 100 feet away from where she was sleeping.
After the woman's belongings caught fire, the blaze spread into the nearby brush. San Luis Obispo firefighters responded and extinguished the vegetation fire.
On Jan. 26, an early morning fire burned storage containers at a San Luis Obispo Goodwill, which is also located on Industrial Way. Fire officials ruled arson as the cause of the Goodwill fire.
Last year, more than 40 cases of suspected arson occurred in San Luis Obispo, according to the city's police department. On Dec. 28, police arrested 45-year-old Deon Bridewell for starting a fire earlier that day.
However, Bridewell was released from custody and charges were never filed.