Atascadero Wal-Mart construction may begin soon
March 25, 2016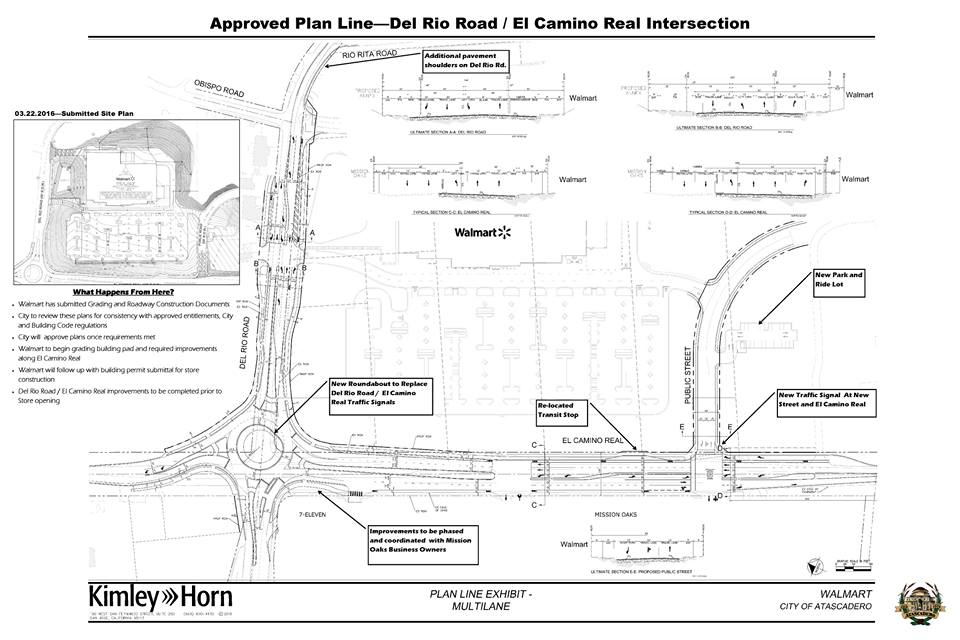 Wal-Mart has submitted plans in preparation for constructing its Atascadero store. Builders may break ground on the project late this summer. [Tribune]
After seven years of contentious debate, the Atascadero City Council approved the Wal-Mart project in 2012. A group of citizens then filed a lawsuit, but judges ruled against the suit in both the San Luis Obispo and appellate court.
The planned Wal-Mart will consist of 123,000 square feet of building space and a 6,500 square-foot garden center. The store will be located at the southeast corner of the intersection of El Camino Real and Del Rio Road.
Previous plans have indicated the Wal-Mart will employ about 250 people. It is expected to generate about $580,000 a year in sales tax revenue.
Wal-Mart recently submitted plans for grading and roadway construction. Permitting for construction is not yet complete, but workers could soon begin making drainage improvements, constructing a parking lot and preparing the building pad on which the store will be constructed.
The company is making separate plans for off-site road improvements, including a roundabout at Del Rio Road and El Camino Real. Wal-Mart and Atascadero are expected to share traffic mitigation costs, but it is unclear if the city has the funds to do so.
City officials hope the store will open sometime in 2017.