Cal Poly student dodges hate crime charge
March 22, 2016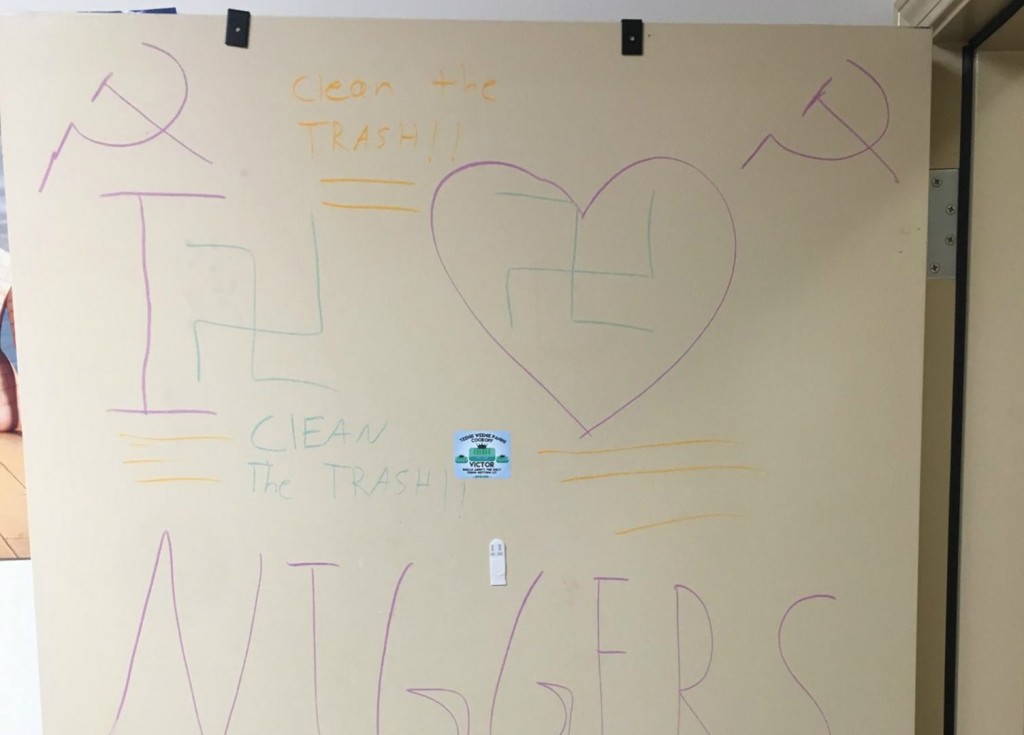 San Luis Obispo County prosecutors have charged a Cal Poly student with vandalism for allegedly drawing swastikas and racial and homophobic slurs on a Cal Poly apartment. Prosecutors opted not to charge the student with a hate crime. [KSBY]
Matthew Kolesnikov is accused of defacing the door of a Poly Canyon apartment where sophomore Neel Kogali lived. An image shows the writing on the door included "I ♡ Niggers" and "Clean the TRASH!!" The word "fag" and hammer and sickles were also on the door.
The alleged vandalism occurred last month. Kogali has since moved to another apartment.
Cal Poly officials are investigating the incident, as well. The Mustang News reported Kolesnikov is currently suspended.
Kolesnikov is scheduled to be arraigned in San Luis Obispo Superior Court on March 29.