El Nino filling Northern California reservoirs
March 16, 2016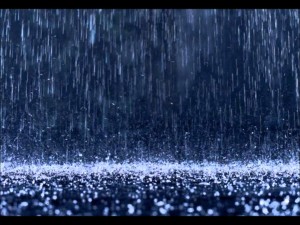 Large reservoirs in Northern California are filling up as a result of recent rainfall. This week, both Lake Shasta and Lake Oroville passed their average levels for this point in the year. [LA Times]
Lake Shasta, California's largest reservoir, has risen 122 feet since December. It is currently at 79 percent capacity. Lake Oroville is now at 73 percent capacity. Combined, the two lakes have a capacity of more than 8 million acre-feet of water.
Folsom Lake, another Northern California reservoir, is currently at 69 percent capacity. But, the lake's water level has reached 116 percent of its historical average for this time of year.
Statewide snowpack is currently at 92 percent of the normal level, and the northern area snowpack has reached 102 percent of normal.
In San Luis Obispo County, many locations are approaching their yearly rainfall averages. Yearly rainfall is measured from July through June.
Rocky Butte near San Simeon has received 36.3 inches since last July. Its yearly average is 39 inches.
Templeton has received 13.7 inches of rain. Its yearly average is 14.7 inches.