Santa Maria child airlifted after hit-and-run
March 28, 2016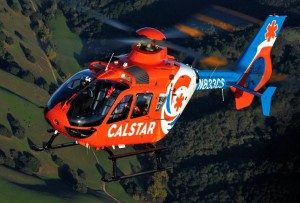 A suspect drove a pickup truck through a Santa Maria apartment complex, hit a 5-year-old boy and fled on Saturday, according to the city's police department. A helicopter then airlifted the boy to a Santa Barbara hospital. [KCOY]
The child suffered serious injuries, including several broken bones, but he is expected to recover. Police are still searching for the hit-and-run suspect.
Just before 3 p.m., the boy was riding his scooter around the apartment complex in the 900 block of West Morrison Avenue. The boy was riding unsupervised when the truck collided with him.
A neighbor said he was watching the boy. The neighbor then went into his house to get something to eat, came back out and found the child had been hit, he said. The man also said children often play unsupervised at the apartment complex.
Officers arrived and found the boy alone on the ground.
Police describe the suspect's vehicle as a black full-size pickup. The make and model are not known. The truck was last seen fleeing southbound on South Oakley Street.
Investigators are asking anyone with information about the case to call the police department.